The first cover of the satirical Charlie Hebdo magazine to be published following the Paris attacks has been revealed to feature the Prophet Muhammed holding a sign reading, "Je suis Charlie."
An estimated three million copies of the "survivors' edition" of the magazine are due to hit newsstands on Wednesday (14 January), one week after militants killed 12 people at the Charlie Hebdo headquarters in Paris.
The cover will also be featuring a tagline, "all is forgiven," reported French news site, Liberation.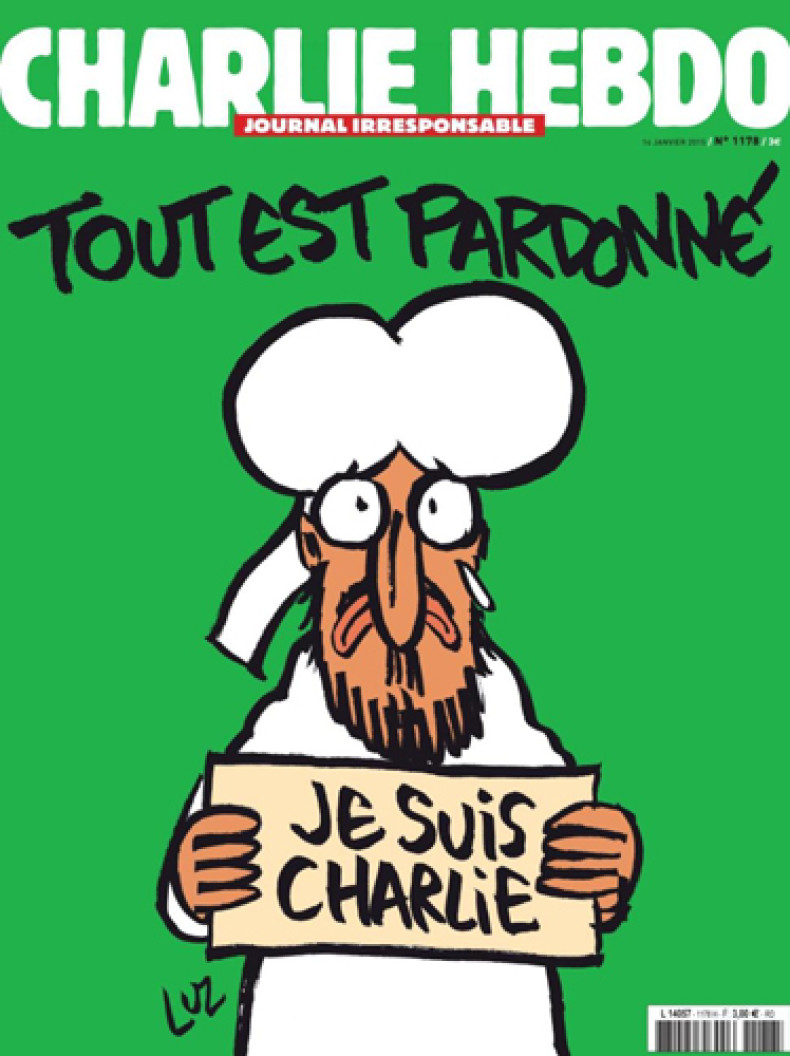 The copies of the special edition will be available in 25 countries and translated into 16 languages due to international demand.
The magazine's financial director, Eric Portheault earlier told AFP news that the new edition will be created "only by people from Charlie Hebdo".
Following the release of the cover picture, the reaction over social media has been mixed.
Shortly after the cover page was released, media outlets, including BBC faced online criticism for hesitating to reveal the cover page.
Speaking to France Info radio, Charlie Hebdo magazine's lawyer Richard Malka said: "We will not give in. The spirit of 'I am Charlie' means the right to blaspheme."