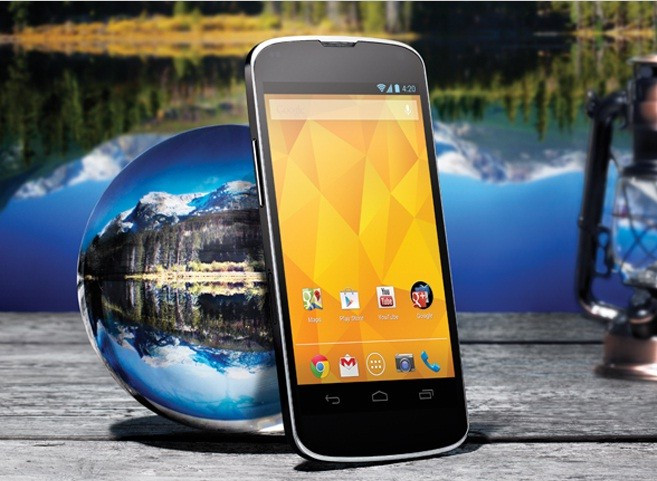 The Galaxy Nexus faced considerable criticism over the shortness of its battery life, a problem exacerbated by small storage space (1750mAh), a high-resolution screen and a TI OMAP 4460 chip.
This time around, for the new Nexus 4 manufactured by LG, Google has left nothing to chance and picked a 2100mAh battery. And the Internet search giant claims the smartphone now offers more than 15 hours of talk time 390 hours of standby time. To check these claims, GSM Arena conducted a range of tests.
The first of these - the talk time test - saw the Nexus 4 survive 14 hours and 17 minutes on a charge, which is seven hours behind the winning Motorola Razr Maxx (Ice Cream Sandwich (ICS) version). The good news is the Nexus 4 outperformer a number of other high-end models, including the HTC One X+, the Galaxy Note and the HTC 8X. Most impressively, the charge outlasted the Apple iPhone 5's eight hours and 42 minute mark and the Galaxy S3's 10 hours and 20 minutes.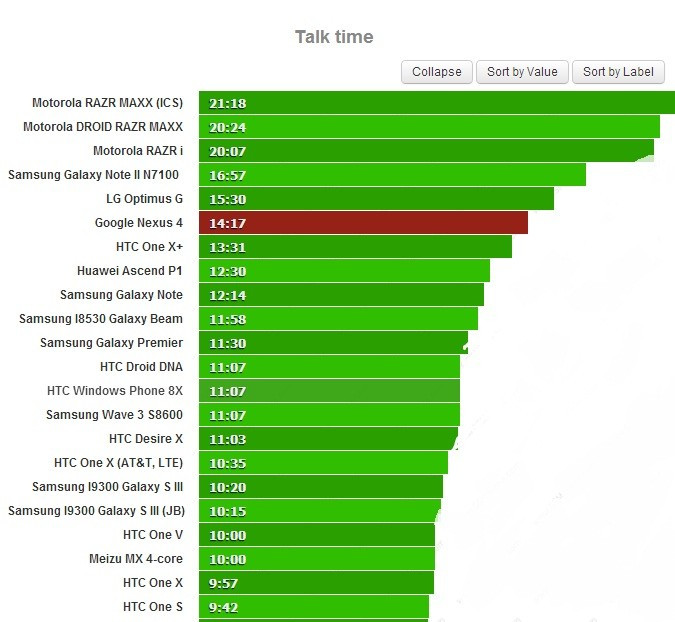 Apple's newest smartphone topped the test for web browsing, with a battery that provided nine hours and 56 minutes on a single charge; this is almost double the time offered by the Nexus 4. The results were similarly disappointing for video playback. The Nexus 4 lasted only four hours and 55 minutes in this division, which is a shocking four times less than the time offered by the Razr Maxx. Finally, an endurance test suggests that the Nexus 4 can run for 32 hours on a single charge.
Meanwhile, AnandTech also conducted battery tests for the Nexus 4. The results for web browsing over 3G/4G LTE networks shows the Nexus 4 can run for more than four hours. The iPhone 5 topped the list with more than eight hours of life. Similarly, tests to show the battery's strength when browsing the Internet over Wi-Fi compared favourably with results from the Galaxy S3, which is just above six hours. The iPhone 5 topped both these tests.
Check out this IBTimes UK report to improve the battery life of the Google Nexus 4.