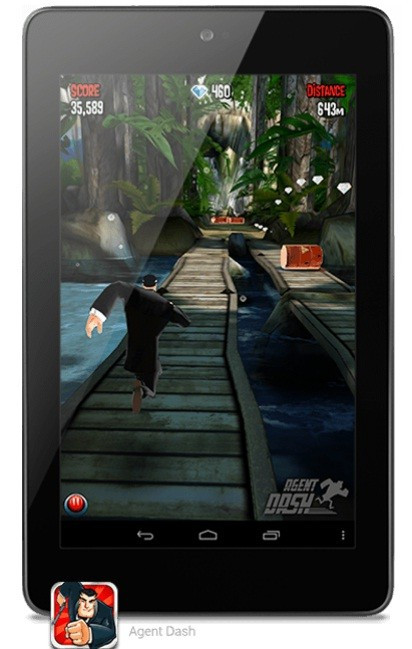 A storage benchmark test that showed the 16GB Google Nexus 7 outperformed rivals credited the win to the Kingston controller. It seems an 8GB eMMC package by Kingston inside the tablet (used also in the 8GB Nexus with equally strong results) was the key to its strong showing. The eMMC package contained an eMMC controller and NAND.
"... it inexplicably started to lag. A lot. I had just installed a test build ofHorn, so I assumed that had something to do with it and uninstalled the game. After a quick reboot, I expected all would go back to normal. I was wrong. Assuming that the tablet was possibly running low on storage, I jumped into the Storage menu. There were nearly 2GBs of free space. Finally, I gave up trying to figure out what was going on and decided to perform a factory reset. So that's what I did, and everything has been golden ever since," a reporter on Android Police writes.
Basically, these reports suggest the 16GB Nexus 7 is now experiencing severe performance issues when available storage space is less than 3GB. The problem seems to resolve itself after available storage space cross the 5GB mark. Tests run by AndroBench app (a storage benchmark app) show startlingly different figures with relation to sequential write and SQLite results.
At this point it is unclear how many units of the Nexus 7 have been affected (it seems to be only with the 16GB model, though) or if this is a one-off (defective hardware batch?) incident. It could also be because the 8GB and 16GB models use different eMMC packages.
Users have both confirmed and denied these reports. If there is such an issue, then it begs two questions - why is this restricted to the 16GB model and will either Google or ASUS do something about it. Until then, the best advice we can give you - ensure your 16GB Google Nexus 7 has at least 3GB of space free.