Neymar has revealed he is not planning to leave Santos as a free agent and instead wants the Sao Paulo-based club to benefit from his transfer.
Barcelona, Real Madrid, Chelsea, Manchester City and Bayern Munich lead the host of top European clubs chasing the 20-year-old. And the forward, who will be out of contract after next year's World Cup finals in Brazil, admits a decision regarding his future could be reached before the summer of 2014.
"With everything the club has done for me and my family, leaving for free is not an option. But it's something very distant and we still have to talk. First, I'll try to win some titles and then I'll think about it. I don't know if I'll be leaving for free. It depends on the club and if they want to let me go for nothing," Neymar told Sky Sports.
The Brazil international's agent Wagner Ribeiro has also stated Santos would be rewarded when the big move happens for the youngster.
"Neymar's family are very grateful to Santos, the club that built him as a player and projected him to world fame. Certainly at the end they will study the best way for him to continue in Brazil or go to Europe with Santos benefiting from it somehow," Ribeiro said.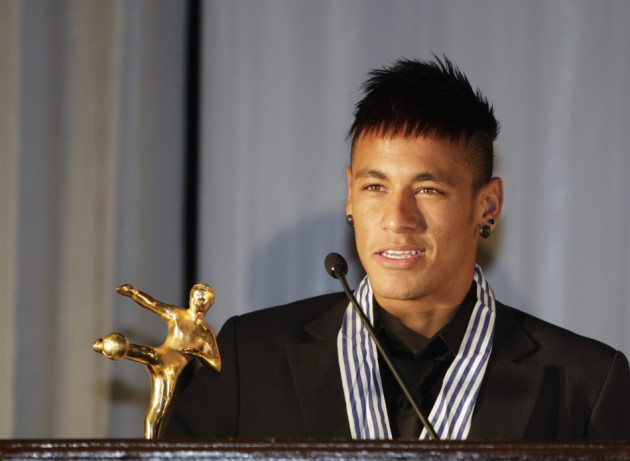 Meanwhile, Brazil legend Ronaldinho has backed Neymar to become the world's best player in the near future, by taking over from Lionel Messi, though he insists his former Barcelona team mate has now eclipsed even Pele and Diego Maradona with his consistent performances over the last few years.
"Messi for the last three or four years has been the best player in the world - he has been at a level of consistency I don't think the world has seen before. Neymar is young, though, and I can't explain how special he will become. In the next two or three seasons he will become the best player," Ronaldinho told ESPN.