Freedom and rights guaranteed in democratic countries are being eroded the world over, a new study has warned.
According to Freedom House, an NGO dedicated to promoting freedom worldwide, several countries are witnessing a rise in more authoritarian regimes and terrorism.
"The state of freedom in 2014 worsened significantly in nearly every part of the world," the NGO's report said, adding that democracy is under greater threat than at any point in the past 25 years.
The decline of freedom and democracy was more evident in Eurasia, sub-Saharan Africa, Europe, the Americas, the Middle East and Africa, where terror groups such as the Islamic State (Isis), Boko Haram, al-Shabaab, the Pakistani and Afghani Taliban are killing hundreds of people and are imposing their own strict versions of laws in occupied areas.
Syria, where latest estimates suggest that more than 190,000 people have been killed since a civil war erupted in 2011, was ranked the lowest in terms of freedom.
"In a variety of ways, lack of democratic governance creates an enabling environment for terrorism," the report said.
"The spike in terrorist violence laid bare widespread corruption, poor governance, and counterproductive security strategies in a number of countries with weak or nonexistent democratic institutions. Many governments have exploited the escalation of terrorism as a justification for new and essentially unrelated repressive measures."
The NGO also explained that several economically powerful or regionally influential countries have taken a backward step. These included: Russia, Venezuela, Egypt, Turkey, Thailand, Nigeria, Kenya, Azerbaijan and Hungary.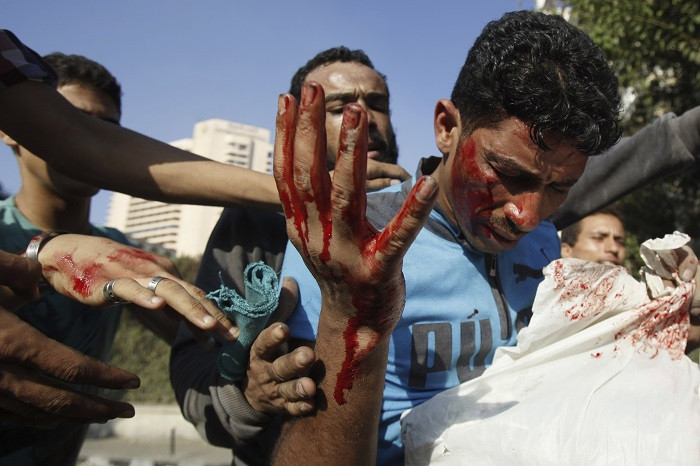 Russia's audacious move to annex Crimea is a striking example of a powerful country openly flouting democratic principles.
Other examples include Egypt, where a military regime has been carrying out an harsh crackdown on dissidents and activists, three years after the country revolted and overthrew the then dictator Hosni Mubarak.
"In Turkey, President Recep Tayyip Erdoğan consolidated power during the year and waged an increasingly aggressive campaign against democratic pluralism," the report continued.
"In China, President Xi Jinping continued to centralise authority and maintain hands-on involvement in policy areas ranging from domestic security to internet management to ethnic relations and he continued to bolster China's sweeping maritime territorial claims."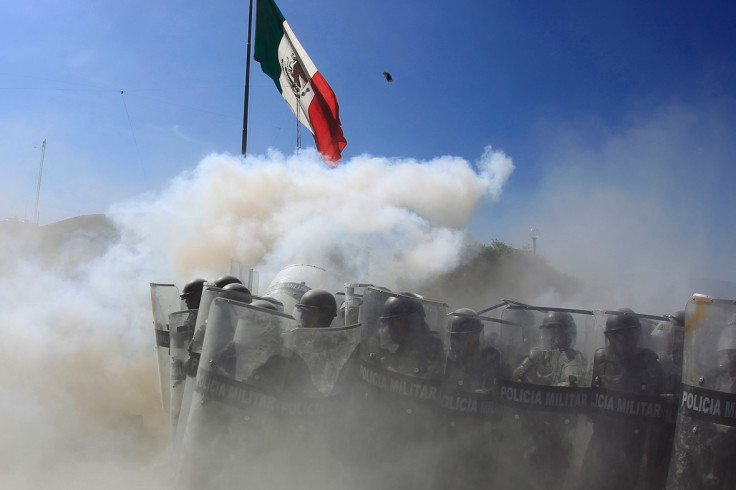 The Mexican authorities are facing a decline in support after thousands of people have been taking to the streets to protest against corruption and lack of respect for human rights after 43 students went missing following a protest they had staged in Iguala, Guerrero State.
It is believed they were kidnapped by corrupted police, with the aid of the then Iguala mayor, and massacred by drug cartels, whose fighting has been causing the death of thousands.
"The number of countries designated by Freedom in the World as Free in 2014 stood at 89, representing 46% of the world's 195 polities and nearly 2.9 billion people—or 40% of the global population," the report concluded.
"The number of countries qualifying as Partly Free stood at 55, or 28% of all countries assessed, and they were home to just over 1.7 billion people, or 24% of the world's total.
"A total of 51 countries were deemed Not Free, representing 26% of the world's polities."