China: Trial of Human Rights Activist Guo Feixiong over Media Censorship Protest Resumes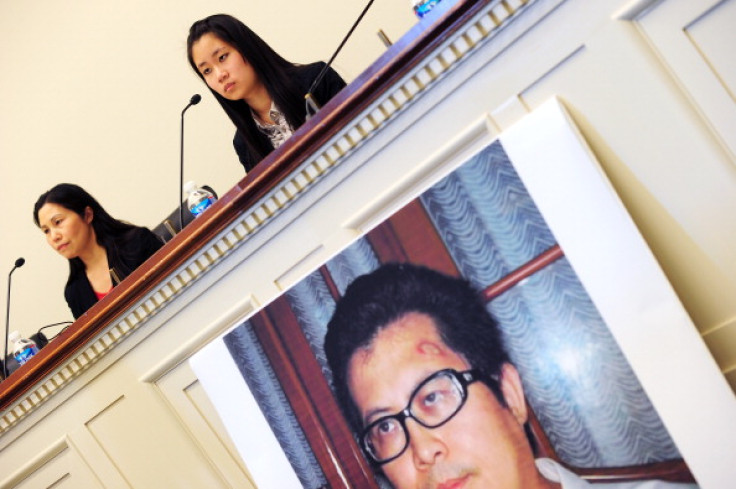 China has resumed the trial of a prominent Chinese human rights lawyer, writer and activist arrested for taking part in a protest against media censorship in the country.
The trial of Guo Feixiong, 48, restarted at Guangzhou People's Court on Friday (28 November), two months after the activist's lawyer boycotted a hearing.
Guo was arrested after he participated in a demonstration outside the offices of the Southern Weekly newspaper in the southern city of Guangzhou in January 2013.
The activist, whose real name is Yang Maodong, was accused of "gathering crowds to disturb public order", along with another activist Sun Desheng.
Zhang Lei, one of Guo's lawyers, confirmed on social media that the trial had began, but said the court had barred them from bringing computers in.
Foreign media and diplomats were also barred from observing the trial, while local activists and supporters were taken away by police, according to witnesses.
The trial comes amid a clampdown on mainland Chinese rights activists, including those who have backed Hong Kong's two-month pro-democracy protest against China's recent ruling on the process of Hong Kong's chief executive election in 2017. It is believed that since the so-called "umbrella movement" started, China has detained at least 76 activists.
Guo was previously arrested and tried by the Chinese in government in 2007, on charges of "illegal business activity".
Amnesty International warned that during his 17-month-detention prior to the trial, Guo was tortured in an apparent attempt to make him confess the charges.
Guo was sentenced to five years in prison in 2007 and charged with a fine of Yuan 40,000 (£4,142).
Human rights lawyers in China condemned the sentence, claiming that the verdict was issued despite procedural irregularities during the trial.
The crackdown on freedom of expression has been intensified with a new law that China passed in July, ruling that journalists are forbidden from "disseminating state secrets in any form via any media".
Chinese journalists reacted with outrage to the ban, which does not specify what state secrets are.
© Copyright IBTimes 2023. All rights reserved.