The first picture of the truck driver suspected to have killed at least 84 people in an attack in Nice has emerged. The man, named as 31-year-old Mohamed Lahouaiej Bouhlel, is accused of driving into the crowded street during the Bastille Day celebration in the south of France.
Bouhlel was shot dead by armed officers after opening fire on police. Eyewitnesses described seeing the driver "zigzagging" down the street in order to hit as many people as possible and people getting mowed down people "like skittles at a bowling alley".
Identity papers found inside the truck, along with guns and grenades, were reported by CNN as belonging to Bouhlel.
Police previously said the suspect was known to the police for common crime such as theft and violence but was not on any terror watch list.
According to French media, Bouhlel is married with three children and described as "not very religious".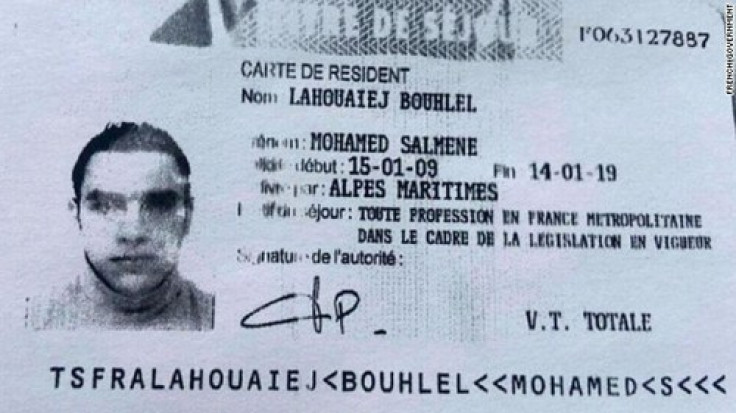 French President Francois Hollande described the mass killing as a terrorist attack. He added: "Nothing will make us yield in our will to fight terrorism. We will further strengthen our actions in Iraq and in Syria. We will continue striking those who attack us on our own soil.
"France is horrified by what has happened, this monstrosity which is using a truck to deliberately kill dozens of people who simply came to celebrate 14 July. France was struck on its national day, a symbol of freedom. [France] will always be stronger, I promise you, than the fanatics that want to strike it."
Prime Minister Theresa May said the UK would stand shoulder to shoulder with France, adding that Britain must "redouble our efforts to defeat these brutal murderers who want to destroy our way of life".
She said: "We must work with France and our partners around the world to stand up for our values and for our freedom."
For the latest news on the attack follow the IBTimes UK liveblog.