Footage has been released of the moment a truck ploughed into crowds at the Bastille Day celebrations in Nice, killing at least 84 people and wounding hundreds of others.
The truck can be seen driving down the famous Promenade des Anglais chased by at least five people, before going straight into a crowd where families were gathered to watch a fireworks display.
The footage, shot by German journalist Richard Gutjahr also shows people fleeing immediately after the attack, attempting to get away from the truck. AP reported the truck was filled with arms and grenades, although this has not yet been confirmed.
Eye-witnesses said the truck had been travelling at a high speed for at least 100 metres before it hit the crowd, with many of those killed believed to be children.
The driver of the truck was killed by police as authorities arrived on the scene. Pictures have been releases showing bullet holes spread across the cab of the vehicle.
Police have now established a security perimeter around the area, with vehicles in the area being subject to police checks, while the entire city remains on lockdown and residents have been advised to remain indoors.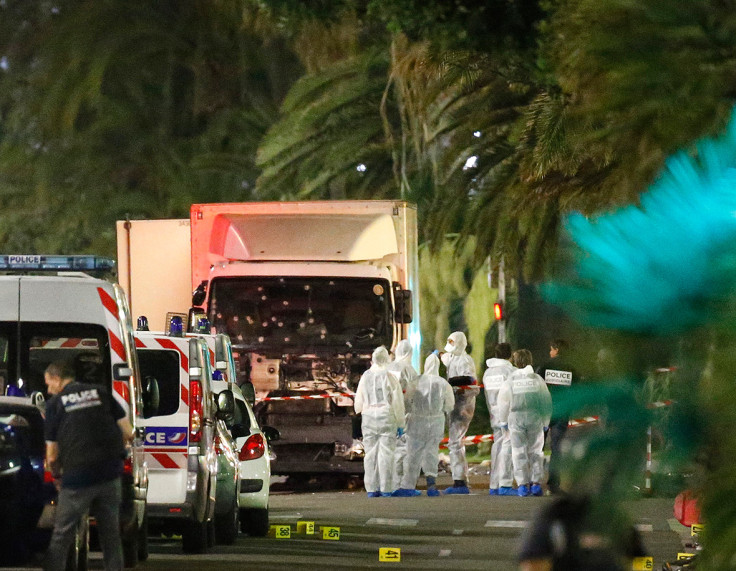 President Hollande is expected to meet with his interior ministry crisis centre for emergency talks at 9am this morning.
The central hospital in Nice has released a number for families of the victims - 04 93 72 22 22.
For the latest updates please follow the IBTimes UK live blog.