Travel advice has been issued to Britons and tourists in Nice after a lorry ploughed through a crowd during Bastille Day celebrations in the French Riviera town, killing at least 84 people.
France has been under a state of emergency since the 13 November attacks last year, with intelligence services warning of the risk of further attacks.
Following the latest assault in Nice, the Foreign & Commonwealth Office (FCO) has issued advice to Britons in the area.
"We are in touch with the local authorities and seeking more information following an apparent attack on Bastille Day celebration in Nice. If you are in the area, follow the instructions of the French authorities who are at present advising people to stay indoors at this time," the FCO website states.
"There is a high threat from terrorism. Due to ongoing threats to France by Islamist terrorist groups, and recent French military intervention against Daesh (formerly referred to as ISIL), the French government has warned the public to be especially vigilant and has reinforced its security measures."
The attack began shortly after 10.30pm (8.30pm GMT) on Thursday (14 July), as thousands of people had just finished watching a firework display on the seafront in Nice, marking the end of the French national holiday Bastille Day.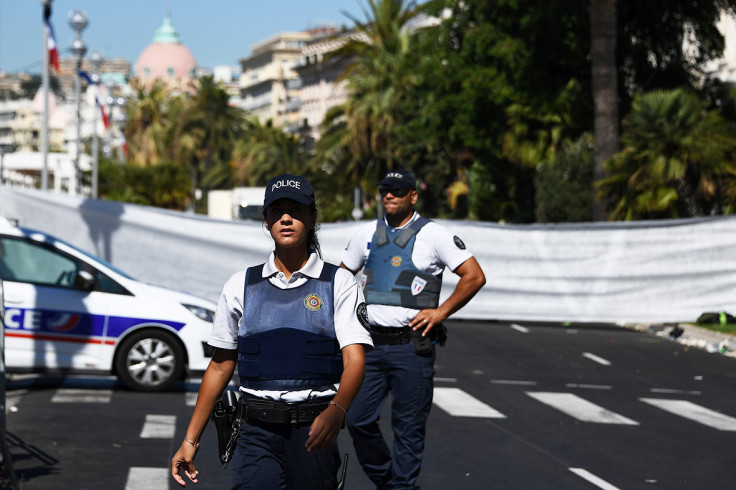 A 31-year-old French man of Tunisian descent drove a lorry through the crowds for hundreds of metres along the Promenade de Anglais, deliberately swerving to kill bystanders.
After police managed to bring the vehicle to a standstill, the driver opened fire on people in the crowd. The police eventually managed to shoot the attacker dead. At least 84 people were killed, including many children, and many more were injured.
Just hours before the attack, François Hollande, the French President, had announced the country's state of emergency would be removed. He has since announced it will be extended for three months, warning France had once again been targeted by Islamic State terrorists.
"All of France is under threat from Islamist terrorism," Hollande said in a televised address, hours after the attack. "Nothing will make us yield in our will to fight terrorism. We will further strengthen our actions in Iraq and in Syria."
"We will continue striking those who attack us on our own soil."
Hollande noted France had been "struck on the day of her national holiday − 14th of July, Bastille Day − the symbol of liberty".
The French government recently launched a smartphone app called SAIP, Système d'alerte et d'information des populations, to alert users about possible security incident, including terror-related risks. It is available in French and English, allowing users to view alerts across eight regions of France. Around 17 million British nationals visit France every year.