In the elegant Riviera resort of Nice, where Mohamed Lahouaiej Bouhlel turned a happy Bastille Night celebration into a bloodbath, the mood today is sombre. With 84 dead, including a reported 10 children, and others clinging to life, the scale of the 14 July atrocity had sunk in.
Survivors broke down in tears as they told of seeing the hired 19-tonne lorry, which 31-year-old Bouhlel used as a lethal weapon, mount the pavement of the Promenade des Anglais and crush innocents beneath its wheels.
Some people visiting as close to the scene as police cordons allow left floral tributes to the dead. Mangled crash barriers, upturned rubbish bins and personal effects could be seen strewn on the pavement and road close to where the lorry came to a halt and, after a firefight, its driver was killed.
Just two miles away, neighbours of the French-Tunisian petty criminal, with no known history of radicalisation, told of a "weird" loner who "gave us the creeps" but aroused no suspicion of harbouring plans to commit mass murder.
Thursday's murderous attack was the first of all the serious terrorist incidents occurring in France in recent years to have been committed by an individual unknown to the security authorities for Islamist tendencies or connections.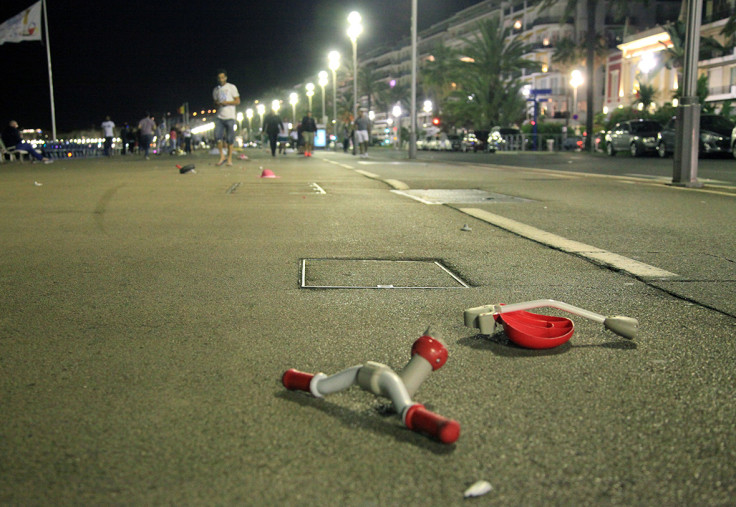 It demonstrated once again that however prepared a Western nation is for terrorist attacks, the sheer range of potential targets makes complete vigilance impossible.
But there was local criticism of the numbers of police deployed on the promenade for a fireworks display that was always bound to attract thousands of people, holidaymakers and locals alike.
"I find it hard to believe this big truck was able to be driven for two kilometres without intervention," said Alexandre Mendel, a French authority on terrorism and author of a recently published book La France djihadiste. "I am not surprised an attack was carried out in Nice, a well-known centre of Islamism, with the clear intent of killing the tourism industry, but I am surprised at the scale.
"Intelligence people were expecting something in the resort but thought the airport, at the other end of the Promenade des Anglais, a likelier target. But this was well-planned – he knew there would be thousands there for the Bastille night fireworks."
Only days ago, France was congratulating itself on the success of a massive security operation to protect the Euro 2016 football tournament, with hooliganism in the end the only problem.
But with Isis losing ground heavily in the conflict zones of Syria and Iraq, its leaders are constantly on the look-out for soft targets overseas. The attacks in Paris, Brussels, Istanbul, Beirut and Dhaka bear witness to its desire to export terror.
France has an estimated 15,000 suspects on the list of individuals "of interest" to the security services. Round-the-clock monitoring of all of them is considered impossible. At least 1,000 more are currently in jail.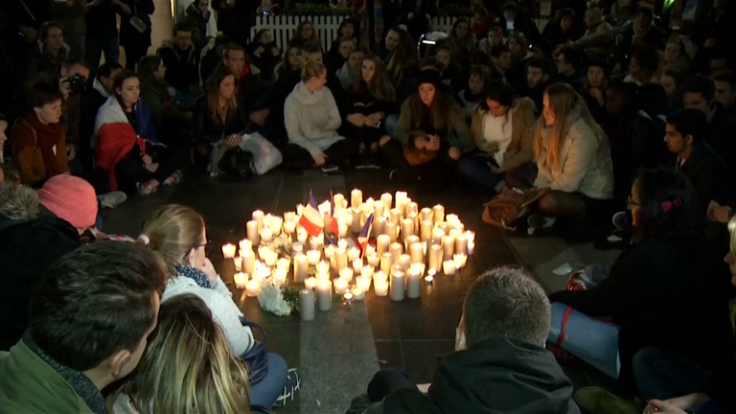 Mendel said that while Nice was France's fifth city, considering its relatively small population of 350,000 the numbers of known or suspected radical Islamists was startling. More than 50 have travelled to Syria or Iraq since 2014, and 255 are on deradicalisation programmes.
The author does not believe the killer acted as a "lone wolf", but says he almost certainly had help from Isis with planning or instructions.
It was logical, he added, that after killing 130 people in the attacks on November 13 last year, terrorists would seek to cause bloodshed in the province, and a major tourist area was a natural target. Local media regularly carries stories of potential jihadists being arrested or plots being detected before they become reality.
"I am ashamed as a Tunisian of this revolting, cowardly and intolerable act of barbarity," said Ridha Louafi, a French resident since the 1980s and president of the Cote d'Azur Association of Tunisians. "Tunisians and other Maghrebins are among the victims, too, and they are casualties twice over because of the way people will now regard them, as if they were somehow responsible for the terrible actions of one individual."
At the shabby four-storey block of flats where Bouhlel lived alone after separating from his wife, neighbours said they shared the city and country's grief and anger.
"I am completely ashamed to live in the same building," said one mother. "I just want to move."
Edit: The original version of this article contained a mistaken number of child fatalities. This has now been corrected.
---
Colin Randall spent 29 years at The Daily Telegraph as reporter, chief reporter, executive news editor and Paris bureau chief, was executive editor for the launch of The National (UAE) in 2008, and now freelances and edits websites from London and the south of France. He tweets at @salutsunderland
---