Amid the split drama surrounding singer Mariah Carey and her billionaire fiancé James Packer, a new report has surfaced claiming that the songstress' ex-husband Nick Cannon has finally signed their divorce papers. Her divorce with Cannon was apparently settled right before her big fight with Packer.
According to celebrity news site TMZ, the We Belong Together singer had been trying to finalise her divorce from Cannon for about a year and had even got engaged to the Australian business tycoon in the meantime.
However, the legal process reportedly came through right before Carey's ill-fated Greece vacation, during when there was a major blowout between her and 49-year-old Packer.
IBTimes UK has reached out to Carey's representatives for a comment and is awaiting a response.
Rumours claim the 46-year-old Without You hitmaker and her businessman fiancé decided to part ways after their fight in September. Shedding light on the current status of their relationship, Carey's team later released an official statement, which claimed that the "fight was not because of any cheating allegations or excessive spending by Mariah".
"Mariah and James had a fight in Greece, and have not seen each other since," her team announced adding, "James is one of the most successful businessmen in the world. They are trying to work it out. Right now, they're not sure if they will stay together."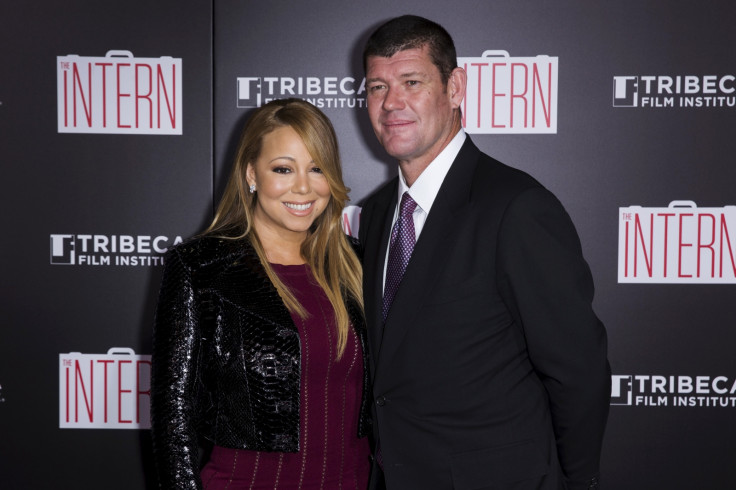 Meanwhile, unverified reports claimed that the songstress blames the split on former Scientologist Tommy Davis, who is believed to have had a major influence on Packer. Apparently, it was Davis, who brought the matter of her extravagant spending to Packer's notice, which allegedly caused the end of their relationship.
Carey was previously married to Cannon, the America's Got Talent host, with whom she also shares five-year-old twins — Monroe and Moroccan. In June, it was reported that the 36-year-old rapper was delaying the divorce for unknown reasons as he refused to sign the papers.
If Carey eventually walks down the aisle with Packer despite the split rumours, it would be her third nuptials after her marriages to Cannon and music executive Tommy Mottola.