Nick Clegg accuses Nigel Farage of 'political point' scoring over Charlie Hebdo Paris attack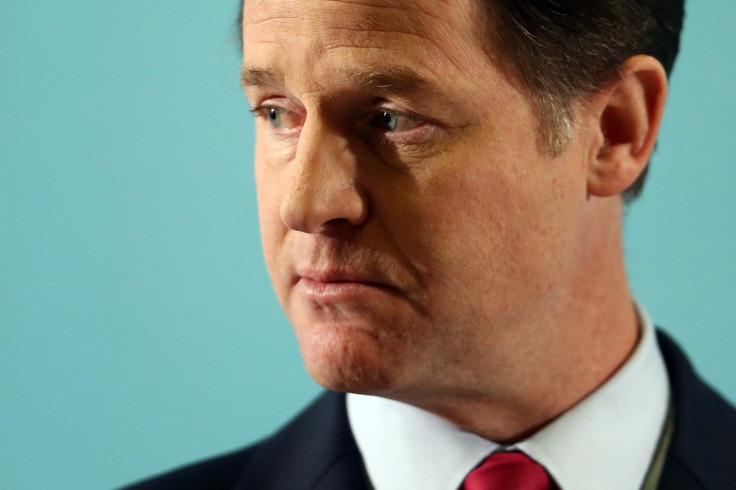 Nick Clegg has accused Nigel Farage of "political point" scoring following the terror attack on a French satirical newspaper.
The Deputy Prime Minister said he was "dismayed" after the Ukip leader criticised multiculturalism following the assault on Charlie Hebdo.
"His first reflex is to make political points," Clegg told LBC Radio.
The Liberal Democrat leader also stressed that the government "constantly" makes sure it tightens arrangements "where we can to make ourselves safer".
The comments come after Farage claimed that France had a "fifth column".
"I don't think anyone can pretend there is a quick fix to this," the Ukip leader said.
"We have I'm afraid, and mercifully it's small, but we do have a 'Fifth Column' within our countries.
"On a cultural level, what price anybody who is a stand-up comic, a cartoonist, a newspaper columnist, who wants to say something critical about Islam at all."
Home Secretary Theresa May will chair a meeting of the UK's Cobra group today (8 January) following the terror attack.
Government ministers, police and security advisers will discuss and co-ordinate the actions of the UK's security services in the wake of the attack.
French authorities have confirmed that eight journalists and two policemen were among the 12 people killed. David Cameron condemned the murders as a "sickening" attack on press freedom.
"The murders in Paris are sickening. We stand with the French people in the fight against terror and defending the freedom of the press" Cameron said.
© Copyright IBTimes 2023. All rights reserved.