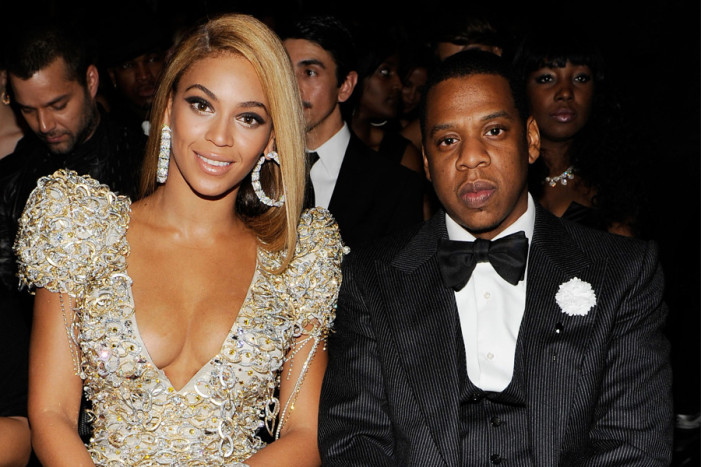 Rapper Nicki Minaj surprised fans by sharing a link to the remix of Beyoncé's Flawless on Twitter.
In the remix, the rapper proclaims that she is "the queen of rap slaying with queen Bey", but it's Beyoncé who takes the trophy home with her standout line.
Toward the end of the first verse, Beyonce seems to make a reference to the infamous elevator incident involving her younger sister, Solange, and husband, Jay Z.
"Of course sometimes s**t goes down when there's a billion dollars on an elevator," she sings.
Those lyrics likely refer to an incident that took place at the Standard Hotel in New York City as the trio left a Gala after party in May.
In surveillance video initially obtained by TMZ, Solange attacked her brother-in-law and kicked him multiple times. She was stopped by other people in the elevator.
Aside from a statement released after the incident, the couple have stayed silent on what triggered Solange's attack.
Solange recently told Lucky Magazine that things are "all good" with her sister and brother-in-law.,
This isn't the first time Beyonce has twisted lyrics to her songs. Toward the beginning of the On The Run tour with hubby Jay Z, she altered the words to Resentment to suggest the rap tycoon had been sleeping around.
Amid divorce rumours Beyonce posted an image to Instagram last week to put an end to such gossips.
"My favorite hue is Jay Z Blue," the caption read.