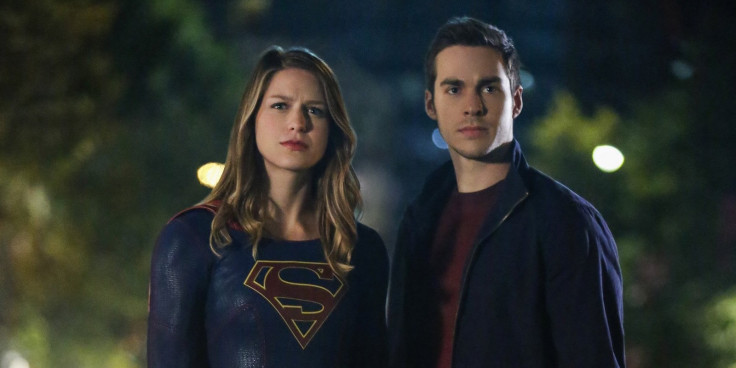 Kara Danvers have been grieving over losing the love of her life Mon-El since 5 episodes of Supergirl season 3, but the lovers will finally be reunited in the upcoming chapter.
The CW network has released a promo for episode 7 titled Wake Up, which features the return of Chris Wood's character. Mon-El was last seen in season 2 finale in May, wherein he leaves Earth in a spaceship, which gets knocked off course and pulled into what looked like a wormhole.
Airing on 20 November at 8pm EST, the official synopsis of the episode reads as follows:
When Winn (Jeremy Jordan) and the team discover an alien ship has crash landed deep underwater beneath National City, Kara/Supergirl (Melissa Benoist) is called in to investigate. Meanwhile, Hank (David Harewood) attempts to bond with his father, Myr'nn (guest star Carl Lumbly). Samantha (Odette Annable), eager for some understanding of the changes she has been experiencing, looks to her estranged mother, Patricia Arias (guest star Betty Buckley), for answers.
The promo for the episode opens with Kara saying, "Last couple of months when I dream, I see Mon-El" and the promo says, "Dreams come true," as we see Kara meeting the Daxamite. He is brought back to the DEO and is seen resting.
Later James tells Kara, "It is unreal," but Hank Henshaw cautiously tells Winn, "We have to learn more about the ship Mon-El was on." Later we hear a lot of voices saying "Why did you wake up? ", "How is he alive?" " How is he breathing?" and a crying kara says, "You are different"
Later in the promo, we see the Daxamite trying to steal something from DEO, as Kara asks, "Is it not you? to which he says, "It is me," but Kara hits back at him, yelling, "Then make me believe it!"
Previously, actress Melissa Benoist spoke to Comic Book, who teased that the reunion is not exactly what fans would hope for. She said, "In Episode 7, it's pretty mysterious. I think this season, we've really delved into a different tone, a different atmosphere for Kara. "
"She's really figuring out how to own her alien-ness, if you will, and in turn I think she's finding her womanhood at the same time through grief and that grief is apparent even in the coloring of the show, so I think it's a long-- it won't be the reunion you expect," the former Glee actress added.