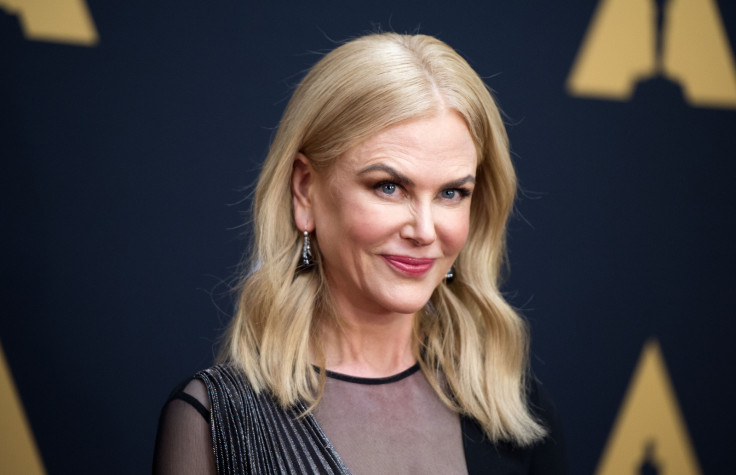 Nicole Kidman has revealed her biggest fears as an "older mother" in a recent interview. Fighting back tears, the Australian actress explained her worries about not being there for "long enough" to see her children "grow up" and thrive.
Ahead of her 50th birthday in June next year, the actress said, "It makes me sad... I would just like to be here long enough to have my children grow up and for me to see them thriving." Kidman has two children – 5-year-old Faith and 8-year-old Sunday Rose.
The Academy Award winner was in tears as she explained "That's all I ask, and that my husband and I are with each other. Simple. Simple requests."
Apart from her two young daughters with husband Keith Urban, the 49-year-old actress also has two adopted children – Connor, 21 and Isabella, 23 – from her previous marriage with Hollywood star Tom Cruise.
Being responsible for her brood of four, Kidman seemed to be weighed down by fears of aging, but she ultimately surrendered.
"But hey, what will be, will be," the Lion star quipped.
Kidman's fears as an "older mother" come in the wake of her father's death – psychologist Tony Kidman – who died of a heart attack in 2014. As she went through the rough phase in her life, the actress credited her country singer husband of helping her get through it.
"When my father passed away, I literally was down saying, 'Please, give me the strength just to be able to wake up tomorrow'. Because I was shattered beyond belief at that. I didn't even know how to get up from this," Kidman admitted before thanking Urban for his love and support.
She continued, "I called him screaming and crying and he was about to go on stage, and he walked off stage and he got on a plane. He'd just gotten there. He flew six hours and he was right back there and he literally picked me up and carried, pretty much carried me through the next two weeks."
The Oscar-winning actress met Urban at a G'Day LA event in January 2005 and the following year, the couple tied the knot on 25 June in Sydney.