In comparison to most recent award shows that are rife with scandal and outrage, the 69<sup>th Primetime Emmy Awards were pretty safe. There were, however, a few incidents worth getting the internet talking, like Sean Spicer's cameo, Sterling K Brown being played off in the middle of his acceptance speech and of course, Nicole Kidman kissing a man who is not her husband.
The actress was caught giving her Big Little Lies co-star Alexander Skarsgard a kiss on the lips as he made his way to the stage to accept the award for best supporting actor in a limited series or television movie. Skarsgard plays Kidman's husband in the award-winning drama, but that did not seem reason enough for the Aussie beauty to smooch him– that too, with her husband Keith Urban sitting by her side.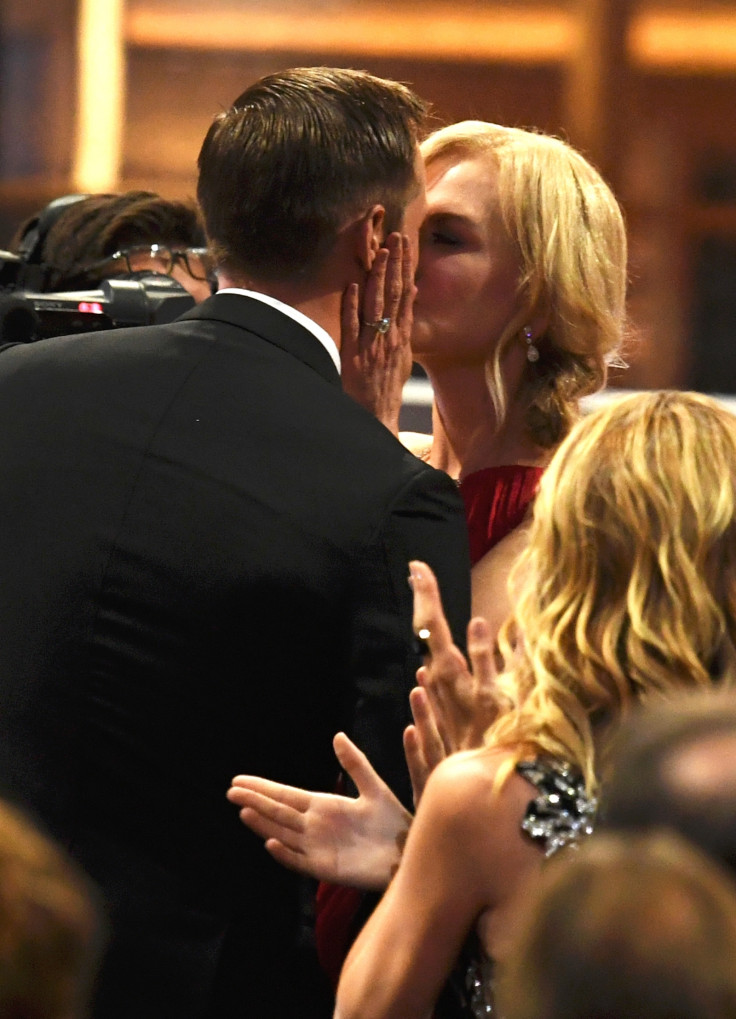 Kidman, 50, who earned a best actress Emmy for her role, has shared a number of steamy sex scenes with Skarsgard, 41, but the internet could not wrap its head around the very public display, considering Urban was standing right behind them, watching.
"Congratulations, Nicole Kidman! That was some kiss with @KeithUrban!" Ellen DeGeneres joked on Twitter. "Hollywood is so weird. How can Nicole Kidman just casually kiss a man in front of her husband?" another social media user wondered.
"Shoutout to Keith Urban for clapping along as his wife kisses one of the hunkiest dudes in Hollywood on the lips," another commented.
Following the show, Kidman managed to do a little PR damage control and posed for a couple of steamy photos with her husband during HBO's Post Emmy Awards Reception. The couple were seen with their arms wrapped around each other sharing a very romantic moment.