Nigel Farage has backtracked on his support for Donald Trump as a growing number of sexual assault claims are made against the Republican presidential nominee, despite previously justifying Trump's candid leaked groping remarks as "extreme alpha-male boasting".
The Ukip leader qualified his stance on Trump when pressed by Jeremy Paxman in a BBC Panorama documentary on the US presidential race to be shown on Monday (17 October).
Asked about his alliance with the business mogul and former Apprentice host, whose campaign he has vocally supported — even speaking at a campaign rally in August — Farage appeared to distance himself from some of Trump's claims, according to The Guardian.
"I mean, there were the comments about Mexicans, equally there was the idea that you could have a total ban on anybody coming into America from one particular religion. You know, there are lots of things in this campaign that I couldn't support in any way at all and nor do I ... But I spoke to people who were, Trump voters — [they were] going to vote Trump in this election, and do you know what? — they couldn't care less," Farage said.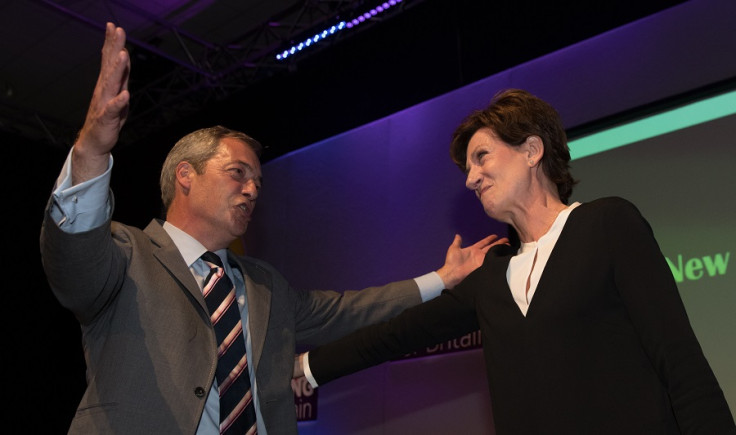 Trump faces renewed sexual assault claims from a number of women, including former Apprentice contestant Summer Zervos, 41, but Farage feels this will do little to diminish his reputation amongst his supporters.
"They couldn't give a damn what Trump says, who he offends because they see him as their weapon against the establishment and they see Hillary as being the epitome of that establishment," said the 52-year-old.
Farage, introduced as "Mr Brexit" in the US, has recently returned as interim Ukip leader after his successor, Diane James, quit the post after just 18 days as leader.