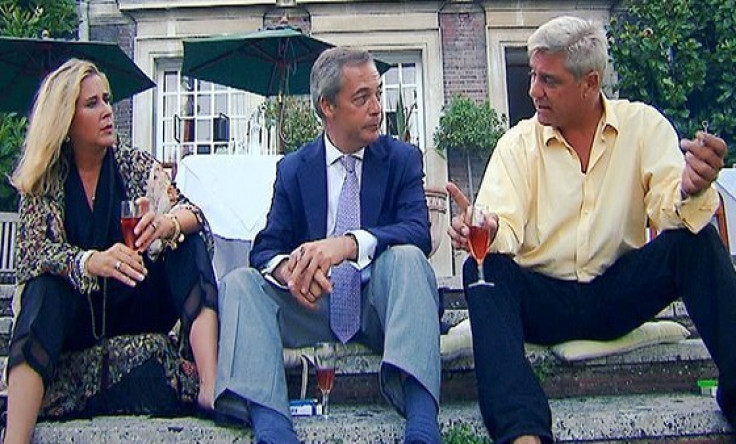 Ukip leader Nigel Farage denied being drunk on champagne when he fell over with a glass of bubbly in his hand during drinks with Gogglebox favourites, Dominic and Stephanie.
Farage insisted he had not had too much to drink during filming for a special episode of the hit channel 4 TV show.
The Ukip leader was enjoying a taste of Dominic and Stephanie's cellar in the garden of their home, when he spilled his drink all down his trousers.
Speaking on LBC radio, Farage, who is known to like a drink, moved to quash rumours he was "red faced and emotional" when it happened.
He insisted he drank "one or two" glasses of champagne. Other reports said he remembered it being more like five or six, including wine.
"They wanted me to pose sitting on a step with a glass of champagne," Farage explained.
"I got up and missed the top step and the glass of champagne came out of my hand and my very light grey trousers were covered in champagne.
"No doubt one or two papers will suggest I collapsed, but nothing could be further from the truth. I had one or two glasses."
The special episode called "Steph and Dom Meet Nigel Farage" is due to broadcast next week.
Channel 4 said the couple – known as "the posh ones" – gave the Ukip leader a grilling about policies,