Ukip race row after Scottish MEP allegedly compares Muslim minister to terrorist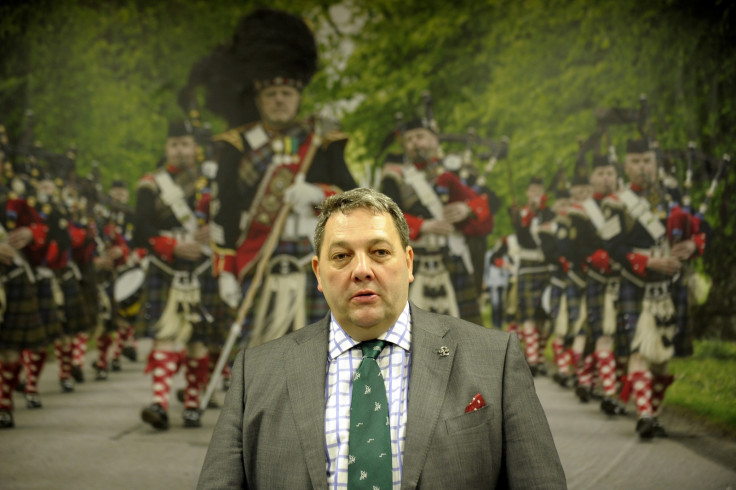 Scotland's SNP minister for external affairs and international development Humza Yousaf has called for Ukip's MEP David Coburn to resign or be expelled after Coburn reportedly compared him to convicted terrorist Abu Hamza during a newspaper interview.
Coburn was being interviewed on the phone by the Scottish Daily Mail about a televised appearance on the BBC's Big Immigration Debate. Referring to Mr Yousaf, who he claimed was also due to appear, Coburn was reported as saying: "Humza Yousaf, or as I call him, Abu Hamza, didn't seem to turn up."
Coburn is said to have later told the paper the remark was private, and a Ukip spokesman said it had been an accident.
"This is a non-story," said Ukip's Scottish chairman, Arthur Misty Thackeray. "David Coburn did not compare Humza Yousaf to convicted terrorist Abu Hamza. He simply got a name wrong, which many people do on a daily basis. For example, I very often get referred to as Minty, which I believe is a character from EastEnders, but I don't take offence at that and run to the papers about Mistyphobia.
"I just accept that sometimes people get a name wrong. It simply was a slip of the tongue."
However Yousaf, Scotland's only Muslim minister, has now written to Ukip leader Nigel Farage demanding that Coburn be expelled from the party for what he described as "Islamophobia."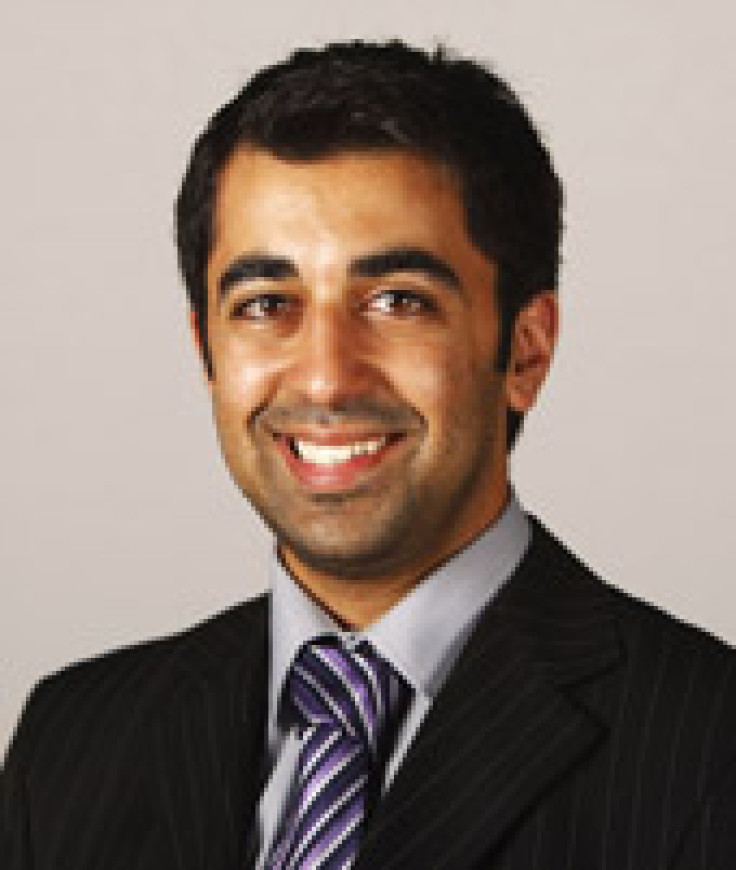 Yousaf: I expect David Coburn to be expelled from Ukip immediately
Wikipedia
"I am utterly appalled, disgusted and hurt by the comments allegedly made by David Coburn MEP," said Yousaf. "This is Islamophobia of the worst kind.
"If this was shouted at a Muslim on the street none of us would tolerate it. The fact that this abuse has come from an elected member of the European parliament is even more shocking and completely unacceptable.
"Nigel Farage has been plagued by accusations of leading a racist party and this outburst from David Coburn MEP shows that Ukip is not just a party with a few rotten apples but rotten to the core.
"If Nigel Farage is serious about Ukip being a party that will not tolerate xenophobia in any form then I expect David Coburn to be expelled from Ukip immediately and have written to Nigel Farage in that vein."
Coburn was attacked by politicians from across the political spectrum including Scottish Conservative leader, Ruth Davidson, Scottish Labour's deputy leader, Kezia Dugdale and Scottish Liberal Democrats leader, Willie Rennie.
Scotland's first minister, Nicola Sturgeon said: "This is an appalling and reprehensible thing to say. For David Coburn to effectively compare Humza to a convicted terrorist because he is Muslim is disgraceful and he must surely face consequences for that."
Later a Ukip spokesman said Coburn had written to apologise to Mr Yousaf. "Mr Coburn's comments were made in the spirit of jest and he thought it off the record but they were in very bad taste. He has obviously caused offence and he is very sorry to have done so."
© Copyright IBTimes 2023. All rights reserved.