She's a world famous chef with countless cookbooks and TV shows to her name, but Nigella Lawson was mocked online for her culinary skills in a recent social media post.
The 57-year-old star was criticised for sharing a tomato salad recipe which consisted of just cherry tomatoes and a dash of homemade salad cream.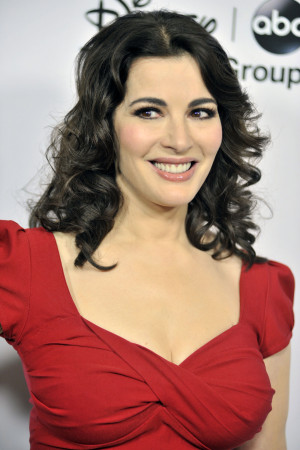 Lawson captioned the plate of cherry tomatoes: "#recipeoftheday Old-Fashioned Tomato Salad feat homemade salad dressing! Photograph by @petrinatinslay And you can get the recipe by clicking on link in profile".
One disappointed fan remarked: "please stop posting these tomatoes nigella it upsets me"
Another wrote: "you can get the recipe" - okay Nigella".
A third follower added: "I REALLY hope this is a joke!? This is a dish of cherry tomatoes cut in half, with a squirt of salad cream...get over youself for goodness sake!!!"
Other followers fiercely defended the cook, with one person chiming in with: "The recipe is how to make your own salad cream ... did you not read it before you commented ?"
Lawson often posts simple recipes to her Instagram page, and she's a big fan of easy yet creative pasta dishes including Marmite Spaghetti and seafood linguine.
The once freelance journalist can be forgiven for the social media slip up, having written the best-seller How to Eat and How to Be a Domestic Goddess, with the latter winning her the British Book Award for Author of the Year with its interesting and informative cooking tips and tricks. She has sold more than 3 million cookery books worldwide to date.
Lawson – who has a degree in medieval and modern languages from the University of Oxford – also has her own cookware range, Living Kitchen, which has a value of £7m.