Nigerian militants who claimed responsibility for a previous attack on oil pipelines have vowed to carry out similar raids in the future. Attacks on pipelines have increased in the area known as Niger Delta after authorities issued an arrest warrant for a militant leader on corruption charges.
"We are not deterred by such threats as we are highly spirited and shall continue blowing up pipelines until the Niger Delta people are no longer marginalised by the Nigerian actors," the Niger Delta Avengers, said in a statement, according to Reuters.
"We take no pleasure in claiming innocent lives hence our struggle is geared towards attacking the oil installations in our region and not the people. And we shall stop at nothing until our goal is achieved."
The group came under the spotlight when it claimed responsibility for an attack on a Shell underwater pipeline, earlier in February, that resulted in the temporary halt of oil flow.
Its latest statement came as President Muhammadu Buhari vowed his government would end pipeline vandalism, amid suggestions a permanent pipeline security force could be set up.
"We will deal with them the way we dealt with Boko Haram [terrorists]," said Buhari, according to a statement from the Nigerian Presidency. "The government is still being dared, but those who are sensible should have learnt a lesson. Those who are mad, let them continue in their madness. I am aware that in the last two weeks, the national grid collapsed a number of times. I hope this message will reach the vandals and saboteurs who are blowing up pipelines and installations."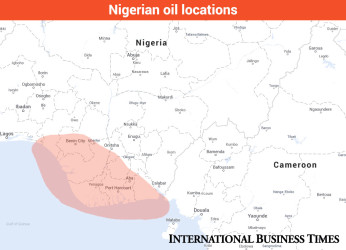 Nigeria is Africa's biggest oil producer and attacks on pipelines are common in the country, as militant groups steal crude oil and sell it to other countries. The country's lack of refineries – at present there are four in total – means the nation has to export about 90% of its crude oil and import petroleum products, including fuel.
The country then sells fuel to Nigerians at subsidised prices and reimburses the difference to importers. This practice has been condemned by many, with some arguing it could save the government billions of naira every year, which could be invested into public services.
It is also feared that lack of refineries coupled with pipeline sabotages will further exacerbate an ongoing fuel shortage, which already worsened after some foreign suppliers blacklisted Nigeria due to difficulties to process foreign exchange transactions.
Nigeria up close: Check out our Flipboard magazine