Nigeria 'could have rescued' 200 girls kidnapped by Boko Haram, says ex-president Olusegun Obasanjo
Ex-president says Nigeria's 'corrupt and incompetent' government did not believe girls were kidnapped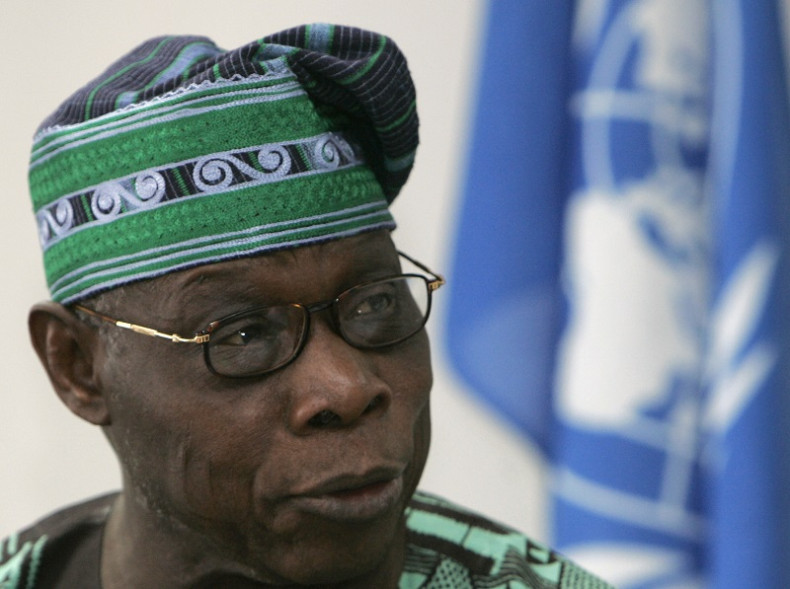 A former president of Nigeria has blamed the country's government for failing to act quickly enough to save more than 200 schoolgirls kidnapped by Boko Haram last year.
Olusegun Obasanjo, who led Nigeria twice, most recently between 1999 and 2007, said that a corrupt and incompetent government under President Goodluck Jonathan had not recognised the threat posed by the terrorist group until it was too late.
He said that President Jonathan took 18 days to contact the governor of the province where the girls were taken, and that the government's reaction had been "lukewarm at best".
"The government did not believe that there had been an abduction for some time," Obasanjo told a panel at the Global Education and Skills Forum in Dubai. "If that had happened maybe the girls would have been rescued."
The kidnapping of more than 200 schoolgirls by the Islamist militants Boko Haram in April 2014 caused worldwide outcry, leading to public interventions by celebrities including Angelina Jolie and Malala Yyousafzai, the Pakistani schoolgirl shot and almost killed by the Taliban in 2012.
A one-time ally of President Jonathan, Obasanjo has been increasingly critical of the Nigerian government, recently tearing up his membership of Jonathan's People's Democratic Party (PDP) live on Nigerian TV.
He added that Boko Haram had grown from a local insurgency to a regional issue, spreading to neighbouring African states, and called for a concerted effort from African nations to combat it.
"It has become a regional issue and we have to deal with it regionally," said Obasanjo.
Boko Haram recently pledged allegiance to Islamic State (Isis).