Nigeria Boko Haram Insurgency: Army Ignores Warning as Hundreds Slaughtered in Villages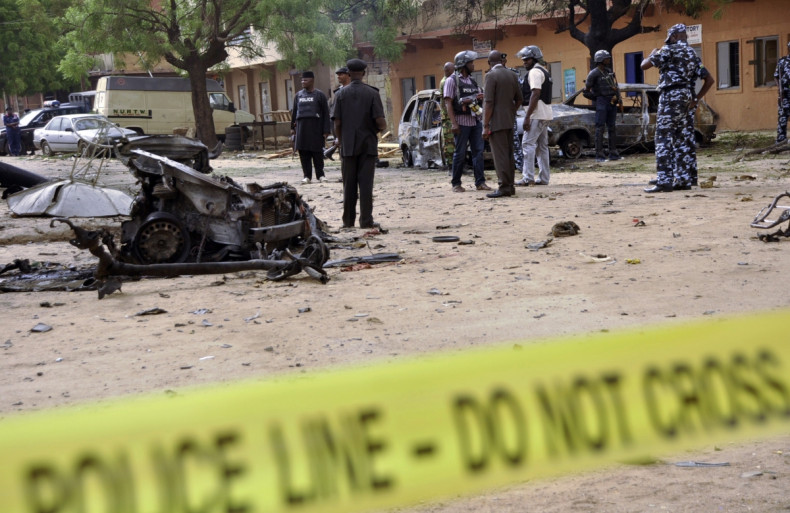 Witnesses of a mass slaughter in northeastern Nigeria at the hands of Islamist sect Boko Haram have claimed that the Nigerian army ignored warnings that an attack was imminent.
Boko Haram militants dressed as soldiers to dupe villagers before killing at least 200 civilians in three different villages across the region.
A community leader said that residents of the Gwoza district in Borno state had pleaded for the army to send soldiers to the area for protection after hearing rumours that militants were planning an attack.
Help from the army failed to arrive and, after the group bombarded the communities, survivors could not send news of the attack to Maiduguri, capital of Borno state for days because phone connections are almost nonexistent and travelling on the roads is increasingly dangerous.
The slaughter was confirmed by Borno senator Mohammed Ali Ndume and by a senior security official based in Maiduguri who spoke to Associated Press on condition of anonymity.
In a separate attack in the village of Attagara, near the Camerounian border, eyewitnesses claimed that the Islamists herded the villagers into a church compound before opening fire.
In the Gwoza district, two local emirs were said to have been captured by the sect with local reports suggesting one had been killed while the other's whereabouts remained unknown.
Nigeria's president Goodluck Jonathan has ordered a "full-scale operation" against Boko Haram following increasing attacks across the country.
"I am determined to protect our democracy, our national unity and our political stability, by waging a total war against terrorism," he said in a televised speech.
However, the group continues to carry out attacks across the country's northeast states of Borno, Adamawa and Yobe while other bomb attacks have struck the city of Jos and Nigeria's capital Abuja.
In its most notable attack to date, the sect kidnapped over 200 schoolgirls from the village of Chibok, drawing global condemnation and an international rescue effort.