Nigeria Boko Haram Insurgency: 'Dozens Killed' in Borno State Village Attacks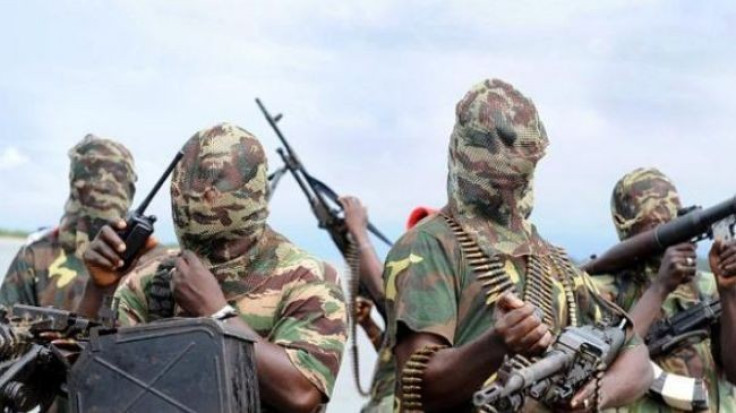 Boko Haram insurgents have killed dozens of civilians in separate attacks on villages in the northern Nigerian state of Borno.
Local Nigerian media reported that six villages were sieged by the Islamist group and 30 people were killed.
One attack saw gunmen fire on a crowded church compound, according to BBC News. It is unknown how many were killed in this particular attack.
The militants arrived at the village of Attagara near the Cameroonian border and duped villagers into believing that they were from the Nigerian military.
Eyewitnesses claimed that the Islamists rounded up the villagers into a church compound before opening fire.
The attacks come just a day after 10 Nigerian army generals were found guilty of supplying the Islamist sect with arms and intelligence to fight their insurgency against the Nigerian government.
An anonymous source told the Nigerian newspaper, Leadership, that four generals "were found guilty of leaking military strategies to the Boko Haram people" that led to the ambush and killing of many soldiers.
The Nigerian army has denied reports of corrupt generals and a military spokesman called them "falsehoods" contradicting interior minister Abba Moro's statement which said the arrests were "good news".
Nigeria's president Goodluck Jonathan has ordered a "full-scale operation" against Boko Haram following increasing attacks across the country.
"I am determined to protect our democracy, our national unity and our political stability, by waging a total war against terrorism," he said in a televised speech.
However, the group continues to carry out attacks across the country's northeast regions of Borno, Adamawa and Yobe while other bomb attacks have struck the city of Jos and Nigeria's capital Abuja.
In its most notable attack to date, the sect kidnapped over 200 schoolgirls from the village of Chibok, drawing global condemnation and an international rescue effort.
The military has knowledge of the schoolgirls' location but does not wish to endanger their lives by trying to free them with force.
Boko Haram -- which translates as "western education is forbidden" -- are waging war on the Nigerian government with the goal of creating an islamic caliphate within the west African nation.
© Copyright IBTimes 2023. All rights reserved.