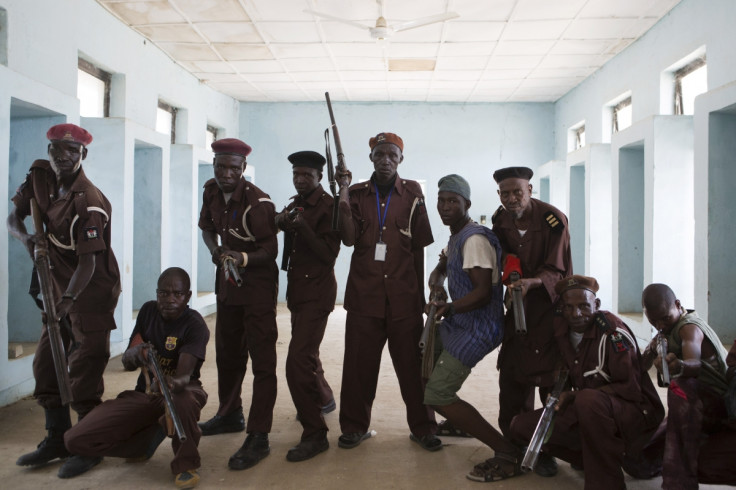 Boko Haram have captured two rulers in the northern Nigerian state of Borno, with local reports suggesting one has been killed and the other's whereabouts remain unknown.
The Nigerian news outlet Daily Post reported that the Emir of Gwoza, Alhaji Idrisa Timta, has been killed by the insurgents while the Emir of Uba, Alhaji Ismaila Mamza, is still being held by the group.
The pair were shot at by militants on Friday morning while travelling to Gombe for the funeral of the state's Emir, Shehu Abubakar, who died earlier this week from cancer.
In the nearby town of Garkida, there was an ongoing gun battle between Boko Haram militants and the Nigerian army when the two Emirs were attacked.
No group has yet claimed responsibility for the ambush but it is believed to have been perpetrated by the Islamist group, which has continued to wage war in the country's northeast.
According to a local scribe, named as Habu Shaffa, the Emir of Gwoza was shot in the attack while the Emir of Uba managed to escape.
"We were going to our farms when we saw police and some people shooting themselves. We saw a car and we knew that it belongs to an Emir," he said.
"We thought it was the Emir of Biu but later we learnt that it was the Emir of Gwoza and the Emir of Uba who were passing and Boko Haram opened fire on their vehicle. One of the Emirs died, but the other escaped."
The Emir of Uba's whereabouts could not be independently verified. There is a strong possibility that the ruler has been kidnapped by the Islamist sect.
Nigeria's President Goodluck Jonathan has ordered a "full-scale operation" against Boko Haram following a series of attacks across the north of the country.
"I am determined to protect our democracy, our national unity and our political stability, by waging a total war against terrorism," he said in a televised speech.
"I assure you ... that these thugs will be driven away. It will not happen overnight, but we will spare no effort to achieve this goal," he continued.
While Boko Haram's insurgency has been focused on the country's north, two bombs struck the central Nigerian capital of Abuja last month, killing 105 people in an indication that the group's deadly influence is spreading further south into the heart of Africa's biggest economy.