'Numerous Fatalities' after Bomb Blast at Nigerian Football Match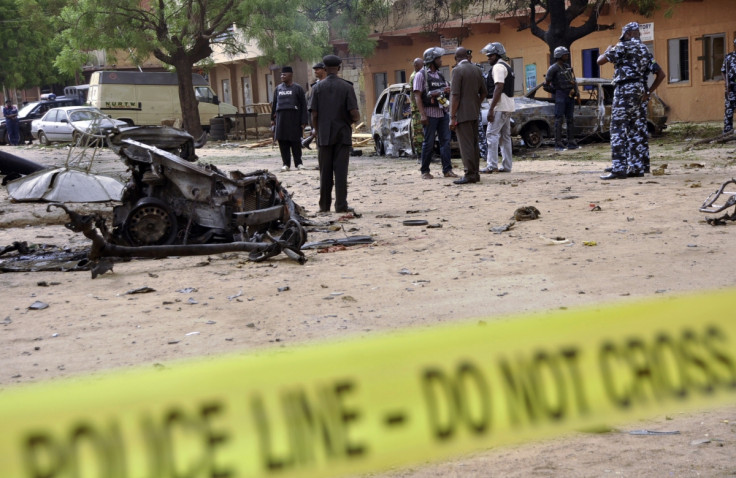 There are reports of a number fatalities following an explosion at a bar in North Eastern Nigeria, where fans gathered to watch a televised football match.
It is now yet known how many people were killed in the explosion in the town of Mubi in Adamawa state, with unconfirmed figures of between 14 to 40 dead.
Usman Abubakar , a police spokesman for Adamawa state said: "We don't have a precise death toll for you while work is still going on to remove the corpses."
Several bodies have been recovered from the scene of the bombing, officials have confirmed.
Most of the victims are believed to be fans who were leaving the venue at the end of the match.
Adamawa is one of three states that have been placed under emergency rule because of an insurgency waged by Islamist Boko Haram militants.
While no organisation has yet claimed responsibility for the attack, it is likely to be the actions of the Islamist group, who have admitted to a spate of bombings in central and northern Nigeria which have killed at least 500 people over the past month.
Last weekend, a suicide bomber attempted to target an open-air viewing of a football match in the central city of Jos, but his car blew up before reaching the location, killing three people.
A suicide bombing a week earlier in Jos killed 118 people, and two bombs on the outskirts of Abuja in April killed 95.
The Islamist group has reportedly embarked on the bombing spree in protest at international intervention, after the militant group faced global condemnation for abducting more than 200 girls from a boarding school in northern Nigeria.
While international communities have galvanised resources in a bid to find the missing girls, they have not yet been located.
More than 200 schoolgirls have been held captive since April 14 sparking a global campaign for their freedom.
It was earlier reported that Cameroon's security forces killed 40 Boko Haram militants in clashes in the town of Kousseri, in the region bordering Nigeria and Chad.
At a recent summit in Paris, Nigerian President Goodluck Jonathan and neighbouring nations declared a "total war on Boko Haram."
© Copyright IBTimes 2023. All rights reserved.