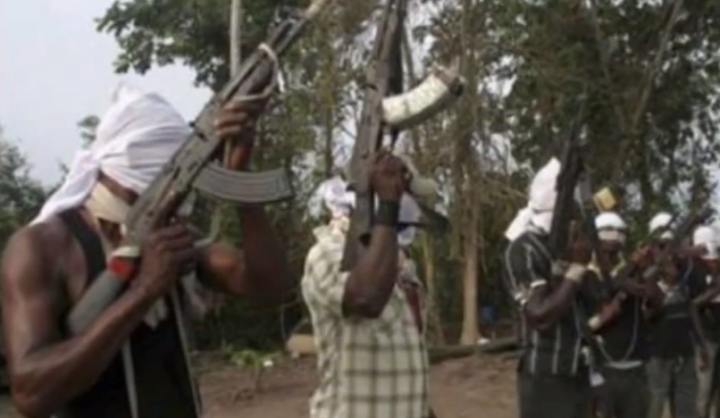 Many people are feared to have been killed by terror group Boko Haram in an attack in Damboa, northeast Nigeria.
The militants, who sparked worldwide outrage for the mass kidnapping of almost 300 schoolgirls in Chibok last April, raided the village and set homes ablaze.
Residents told news agency AP that they were "piling up corpses".
The extremists attacked the village as residents were preparing for the 5 am prayers. Vigilante spokesman Abbas Gava said only a small amount of vigilantes, who belong to the Civilian-JTF (Joint Task Force) group, and some few vigilante officials were available to protect the people.
Damboa had been under attack by Boko Haram since 4 July.
The attack sparked violent clashes between militants and security forces, who claimed they had killed around 50 rebels.
The militants cut off access to the town from the south as they blew up a bridge.
Boko Haram opposes the westernisation of Nigeria and wishes to impose sharia law. The group has waged a campaign of terror and violence, characterised by attacks in public spaces, such as schools and hospitals, mainly in northern Nigeria where three states - Borno, Yobe and Adamawa - have been under a state of emergency since May.
The group sparked global outcry when it abducted the schoolgirls in Chibok, Borno State, on 14 April. Some of the girls managed to escape and return to their homes, but 220 are still missing.
The insurgents carried out another mass kidnapping in June, when they abducted 91 civilians, including toddlers, in a village in northern Nigeria. Two weeks later, 63 girls managed to flee.
Violence linked to the insurgency has resulted in an estimated 10,000 deaths between 2002 and 2013.