Nigeria: Father Padlocks Son's Mouth for Being an 'Evil Child' [GRAPHIC IMAGE]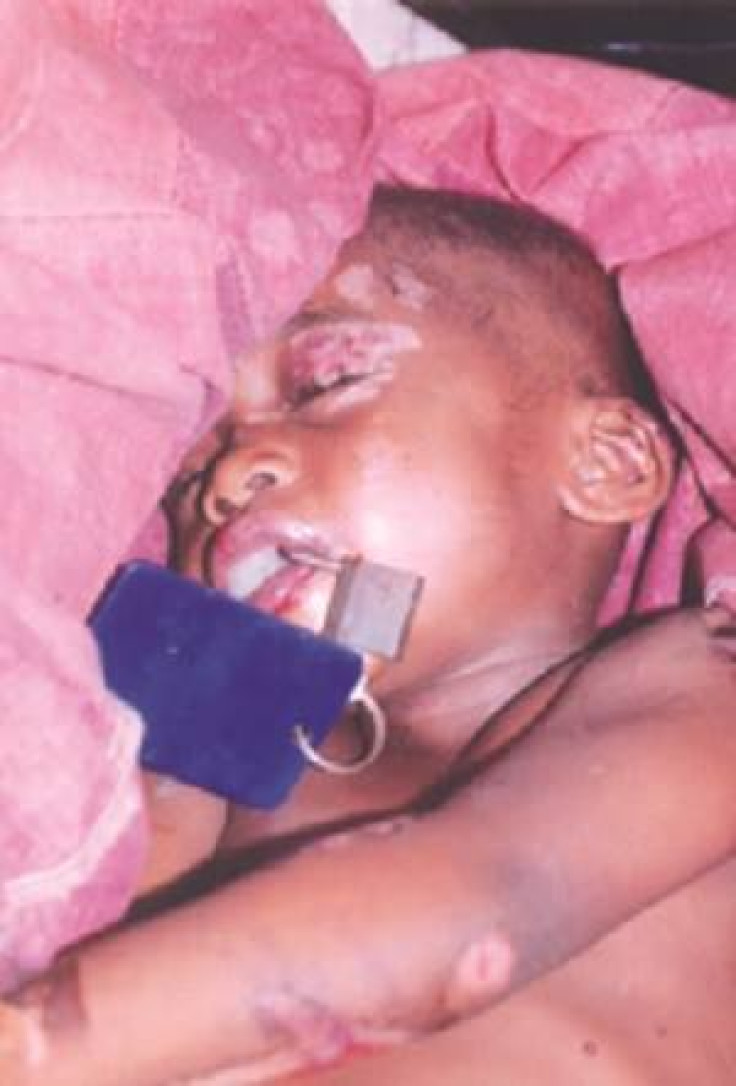 A 30-year-old man has been arrested in Nigeria's Lagos state after authorities found he had locked his son's mouth to prevent him from screaming while the "evil child" was beaten to death.
Chris Elvis has been taken into custody pending further investigation into the incident.
Elvis has blamed the four-year-old Godrich for his ill-fortune in recent days and decided to kill his son as he was perceived as an "Ogbanje" or "child of evil".
The bizarre incident took place in the Meiran area of Lagos, the port and the most populous city of Nigeria.
The man inflicted deep wounds all over the child's body while keeping him locked up in a room. Elvis, who works as a security guard in a private firm, had also pressed hot iron on the child.
As soon as the child's mother came back from the market she came to know of her son's death and reported the incident to the nearest police station.
Subsequent to Elvis' arrest, he acted as mentally unstable but the authorities deemed his condition as normal.
The charge-sheet reads: "That you, Chris Elvis, on February 10, 2014, about 5pm at 7, Adetola Adelaja street, Meiran Lagos, in the Lagos Magisterial District, did unlawfully kill one Godrich Elvis, aged 4 years by using hot pressing iron to burn him all over his body and putting him inside a plastic drum and locked the drum with padlock and thereby committed an offence punishable under Section 221 of the Criminal Law of Lagos State, Nigeria, 2011."
© Copyright IBTimes 2023. All rights reserved.