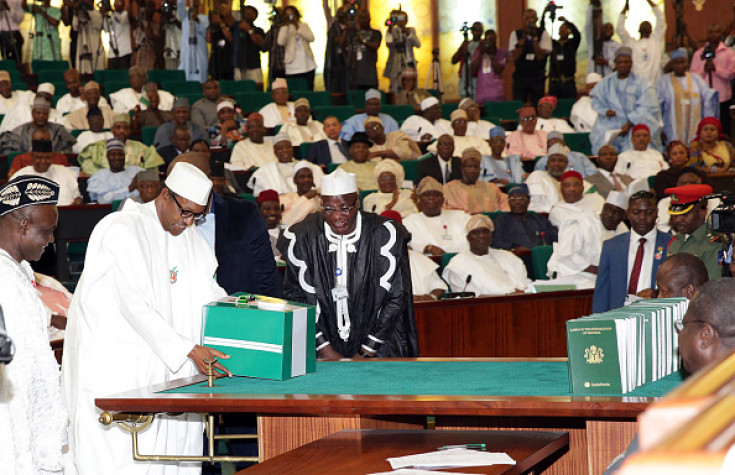 Nigeria's President Muhammadu Buhari has fired the director-general of the government's budget office.Yahaya Gusau had been in office for six months and some reports alleged he was sacked over the way he handled this year's budget.
The decision to sack Gusau came days after after a civic group warned the budget was "riddled with mistakes". A spokesperson for Buhari said the government was the first one to realise there were mistakes in the budget and the president urged lawmakers to amend them.
The Nigerian government has not disclosed the reasons behind the decision to replace Gusau. Buhari appointed banker Tijjani Mohammed Abdullahi as the new general-director. Abdullahi is a "fellow of the Certified National Accountants of Nigeria, and a banker of repute with experience in managing public finance", according to a statement by Buhari's spokesperson Femi Adesina.
"President Buhari has also approved the appointment of Mr Ben Ifeanyi Akabueze as the Special Adviser on Planning to the Minister of Budget and National Planning," the statement continued. "Akabueze who is the immediate past Commissioner for Economic Planning and Budget in Lagos State, has worked in senior management positions in Citi Bank, Fidelity Bank, United Bank for Africa, NAL Merchant Bank, Sterling Bank and BIA Consulting Limited, among others."
Earlier in January, hundreds of copies of official documents of the budget went missing. The budget was presented by Buhari in December 2015 and was to be discussed at the senate on 13 January.
The Nigerian leader said Africa's biggest economy would increase domestic borrowing to N984bn (£3.3bn, $4.9bn) and foreign borrowing to N900bn, totalling N1.84tn. Buhari also forecast the country would face a N2.22tn deficit. Nigeria is Africa's biggest oil producer and petroleum exports make up 90% of the country's total revenue. The country is facing an economic crisis sparked by a fuel shortage and falling oil prices.
---
Nigeria up close: Check out our Flipboard magazine
---