The Niger Delta Avengers, a local militant group known for attacking oil pipelines in the delta region, on Friday (6 January) announced the launch of a more fierce war and bloodshed against the Nigerian government in 2017.
The group alleged that the government has turned a deaf ear to their demands and was not ready for dialogue. It also blamed the government of not reciprocating its ceasefire efforts of 2016.
The government, led by President Muhammadu Buhari, and the militant group have been engaged in talks for more than six months over the latter's concerns about oil revenues and poverty levels of the people of Niger Delta. However, the group claimed that the government was "politicising and blackmailing the process to forestall any genuine dialogue and negotiations".
"Since, the declaration of cessation of hostilities in the region by all fighters and affiliates, it has been evidently clear that the Nigerian state is not ready for any form of dialogue and negotiation with our people to addressing the issues sustaining the unending sufferings and deprivation of the people of the Niger Delta.
"As we get prepared for the challenges ahead 2017, We make bold to tell the people of our Niger Delta, sane minds in Nigeria and the comity of nations that the remaining 11 months and couples of weeks in 2017 will be filled with surprises and a reconfiguration of the struggle for the liberation of our motherland.
"All fighters and commands are hereby placed on high readiness in your webs of operations to hit and knock the enemy very hard....We are determined to hit him very hard and deadly that even his eyes will shed blood, his ear will be more deafened and his heart shall quake; when he sees, hear and feel the outcome of our next activities," the group said in a statement, announcing the launch of "Operations Walls of Jericho and Hurricane Joshua" against the government.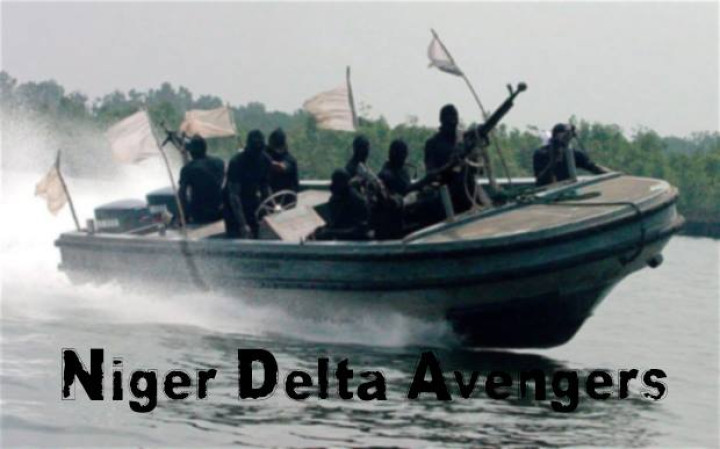 The militant group's announcement comes as the Nigerian government resumed stipend payments to former militants in the Niger Delta region as part of a 2009 amnesty deal. The payments were granted to militants on condition that they stop carrying out oil pipeline attacks and other criminal activities in the region.
However, the payments were stopped in February 2016, triggering more attacks by the militants. The Niger Delta Avengers later announced a ceasefire in the region to give negotiations a chance.