A militant group in Nigeria's oil-rich Niger Delta region has claimed resposibility for attacks on oil facilities. The group targeted three pipelines, operated by Agip, Oando and Shell, which carry around 300,000 barrels per day to the Bonny export terminal in Bayelsa State.
The Niger Delta Avenger (NDA) said in a statement on its website the attack was in retaliation to a navy operation – codenamed "Operation Sharkbite" – launched earlier in November to tackle militant acitivities in the region.
"We are only reiterating our strong resolve that, time is running against the Nigerian government, that there is doom ahead," the statement read.
"The Nigerian government need our cooperation more than we need the government as it concerns the extraction of the crude oil and hydrocarbon resources in our God-given land.
"We are determined to continue this war by all means necessary, until that environment prevails for a genuine dialogue and negotiations within the framework of the sixteen point key demands presented to President Muhammadu Buhari by PANDEF on the 1st of November 2016," the NDA continued.
Militancy in the Delta
The Delta region has been marred by violent attacks carried out by militant groups. Attacks on oil pipelines, carried out mainly by the NDA, have brought Nigeria's oil production to a 30-year low.
The group, which says it fights to end disenfranchisement of impoverished communities in the Delta and obtain greater shares of oil revenues, vowed to bring the country's oil production "to zero".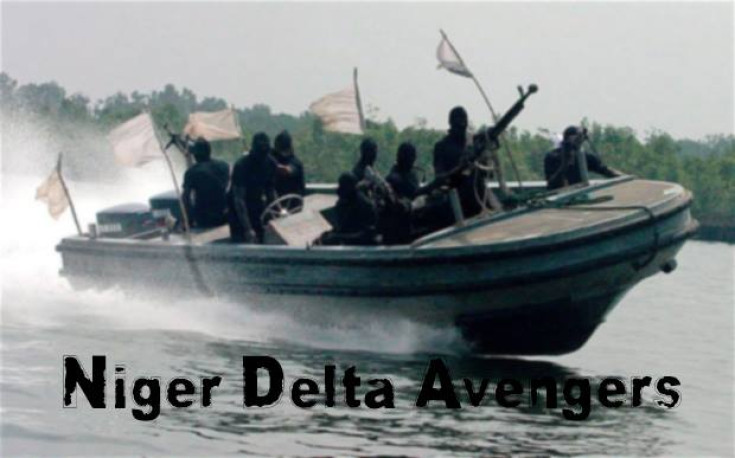 Nigeria, one of Africa's biggest oil producers, currently produces between 1.9m bpd (barrels per day) and 2.1 m bdp.
Earlier this year, Buhari said the Nigerian government would invest $10bn (£8bn) in the area to build infrastructure and put an end to the militant insurgency in the area. The leader also met officials and militant leaders from the Delta to discuss solutions to renewed violence.
Leaders from the Delta presented a 16-point proposal to resolve renewed violence. The document calls, among other things, on the full implementation of the amnesty programme to reintegrate ex-militants in communities, assist displaced people, improving infrastructure and clean-up territories damaged by repeated oil spills.
Buhari welcomed the 16-point request, but claimed leaders in the Delta "had more to do" to ensure peace, given their influence on militant groups in the area.
---
Nigeria up close: Check out our Flipboard magazine
---