Angelina, 27, was heading home towards Walthamstow Central on the Victoria line at around 9pm when she saw a man gesturing at her. "It was a relatively empty carriage, with maybe six or seven people. I was standing by the door with my headphones in, looking at my phone. I glanced up and saw he was making kissy faces and talking but I couldn't hear him. I stared him right in the eye and shook my head 'no'. At the next stop, he was still talking to me and making gestures," she said.
The man continued to harass Angelina even after she asked him to stop. "He continued to say things, like 'Oh come on baby girl, we could have a sexy night' and 'I would bend you over'. He was loud - if I could hear him from across the carriage, I know for sure everyone else could hear him too."
When she got off at her stop, the man followed her off the train. "I was absolutely terrified. I knew that I'd have a 20 minute walk home from my local station, and I was afraid he would follow me there. I ran all the way up the escalator and boarded the first train that pulled in as I got to the ticket barrier, in the hopes he wouldn't see where I was. I had my partner pick me up from the station because I was too shaken up to walk home."
Stories like Angelina's are all too common on London's historic Tube, and the number of sexual offences reported are on the rise. On the Tube and DLR, there was a 32.2% increase with 567 incidents reported in 2014/2015, up from 429 the year before. According to Transport for London, 90% of unwanted sexual behaviour on the Underground goes unnoticed.
Londoners are waiting to hear when the 24-hour underground services will begin, which looks to be delayed until next year. But many people have expressed concerns the problem of sexual offences will escalate when the Tube opens all night. Transport for London and the British Transport Police have said they are stepping up security to protect commuters against all offences.
But will this be enough to allay the fears of sexual assault for women such as Angelina?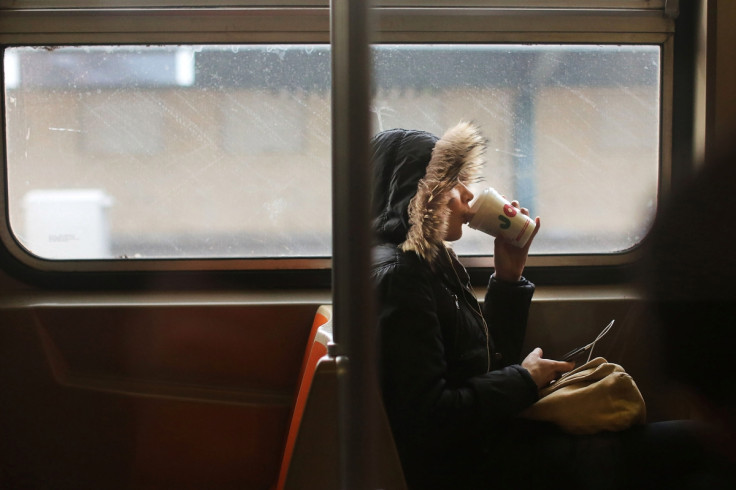 Tracking sexual harassment is a key issue
Siwan Hayward, deputy director of enforcement and on-street operations for Transport for London, said tracking sexual harassment and anti-social behaviour "remains a key issue". Hayward said senior British Transport officers had spoken to other all-night metro networks across the world which had provided "overwhelming" feedback that crime was no greater through the night than at any other time of the day.
In fact, Hayward said that crimes are most commonly reported to take place during morning and evening rush hours – when the trains are busiest.
The British Transport Police said increasing the number of police officers will help curb sexual harassment on the Tube. An extra 100 officers will be joined by police community support officers. At key Tube stations, including Kings Cross, Brixton, and Camden, police will have a permanent presence. Mobile teams will travel to other stations and rapid response vehicles will be ready to attend incidents quickly. 13,000 CCTV cameras will be in use.
In April, the City of London Police, British Transport Police, the Met Police and Transport for London launched a campaign to encourage passengers to report unwanted sexual behaviour, called Report it to Stop it. This is part of the Project Guardian initiative to crack down on sexual harassment and assault on the Tube, which began in 2013.
There have been problems reported with the service, however. According to Angelina, her phone plan prevented her from texting using the number provided so she could not report the incident. "It disenfranchises women who don't have that kind of phone plan, or women who can't afford an extra charge, or women who don't have a cell phone, etc. There is no option to report by email that I'm aware of."
Sexual harassment is a global problem
The problem of sexual harassment on transport is widespread around the world. Amid calls for a national campaign to stem sexist behaviour on French public transport earlier this year, a survey found 100% of Parisian women have been victim of some kind of sexual harassment on buses and trains. Of the 600 women surveyed, half said they had first suffered harassment under the age of 18. The harassment ranged from verbal insults, whistling, and comments on their appearance, to sex attacks or rape.
In New York, where the subway runs 24/7, the Office of Public Advocate said a recent analysis of subway crime revealed "women reported violations of a sexual nature over 3,000 times between 2008 and 2013" – but it is likely the number of actual incidents is higher due to under-reporting. Last year, the city launched a website with a reporting tool for victims of harassment that allows passengers to file reports anonymously and submit photo evidence.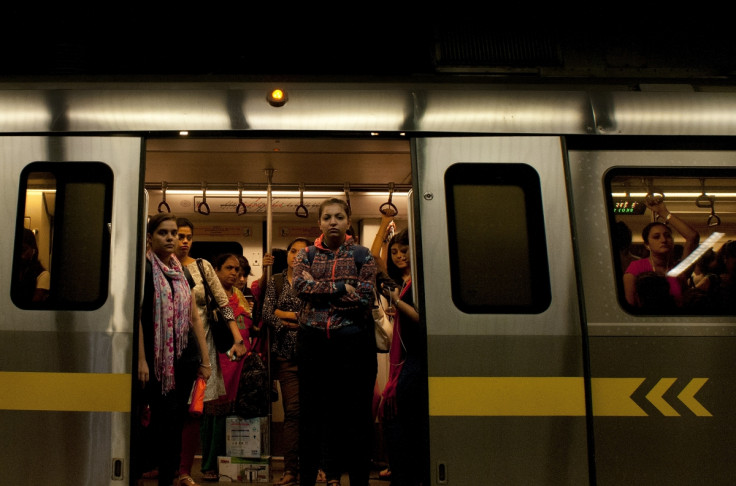 Other US cities have found new ways to encourage victims to report harassment. In 2012, authorities in Boston launched an app called See Say, which allows passengers to report incidents directly to the Transit Police. Washington DC also offers a website.
Around the world cities are offering offline approaches to the problem. Female commuters in the Indian capital New Delhi, which saw the horrific gang rape and murder of a student on a bus in 2012, are now protected by Operation Kali – an all-female police squad trained in martial arts.
"Consider personal safety"
Kristiana Wrixon, policy and development manager at Suzy Lamplugh, the charity that runs the National Stalking Helpline, said enhanced security measures and the ability to report offences easily were key, but urged women to remain vigilant and speak up about unwanted behaviour.
"We would urge people not to wait until something bad or threatening happens until they seek advice on personal safety, but rather to always be aware of how to minimise the risk of violence and aggression as part of daily life, in much the same way as they might consider healthy eating," Wrixon said.
"Travelling by public transport is generally fairly safe, but incidents do happen, so it is important that people consider their own personal safety and find out more about what they can do to minimise the risk of experiencing violence or aggression and feel confident in a wide range of situations. For example this could include carrying a personal safety alarm and planning journeys carefully among a whole host of other practical ideas."