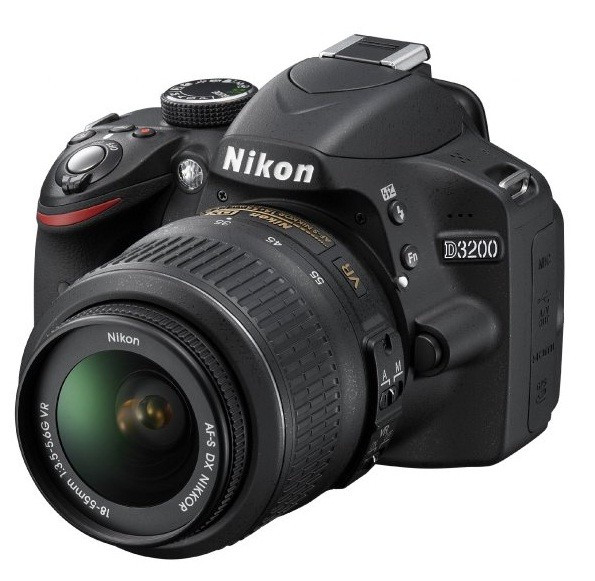 Nikon announced the D3200 Digital Single-Lens Reflex (DSLR) - a lightweight unit with a higher resolution than the D3100 - recently. The model has been introduced as a replacement for the older D3100 model.
Check out how the two stack up
Image Quality
The D3100 DSLR camera features a DX-format Complementary Metal-Oxide-Semiconductor (CMOS) image sensor with a resolution of 14.2 megapixels. In contrast, the successor to the D3200 features a DX-format CMOS image sensor with a much higher resolution of 24.2 megapixels, slated to deliver sharper images with less background noise.
Processor
The Nikon D3100 is powered by an image processing engine called Expeed 2, which reportedly maximises the sensor's performance in delivering clear, lifelike images, exhibiting vivid colours and reducing background noise. The D3200 is powered by the next in the Expeed series - the Expeed 3 - which is the same chip used in the company's D4 model.
Video quality
The Nikon D3100 can shot videos at 1080p at 24 frames per second (FPS) whilst the Nikon D3200 can capture videos at 1080p at 30 frames per second (FPS).
Screen/Monitor
The Nikon D3100 sports a 3-inch, 230,000-dot LCD screen. The D3200 also has a 3-inch screen but with a higher 921,000-dot LCD resolution.
Battery
Both models are powered by an EN-EL14 Li-ion battery. The difference is the former offers 540 shots per charge while the latter offers marginally more - 550.
Connectivity
The Nikon D3100 supports the Eye-Fi SD card which allows users to transfer photos and movies from the camera to a PC via a wireless connection. In contrast, the Nikon D3200 has the WU-1a wireless mobile adapter, which can connect to mobile devices running on the Android operating system; an iOS-compatible adapter is expected later this year.
ISO Range/ Expand ISO
The D3100 offers ISO sensitivity ranges of 100 to 3200, with expansion to 6400 or 12800, while the D3200 offers an initial range of 100 to 6400 and expansion to 12800.
FPS and AF
The Nikon D3100 has 11 auto-focus (AF) points and delivers up to 3 frames per seconds (fps) of continuous shooting. The Nikon D3200 has an advanced 11-point auto-focus (AF) system and delivers up to 4 fps in continuous shooting mode.
Price
The Nikon D3100 is available for approximately £400. The D3200 will be available in the US from April with a retail price of about $700. The UK release is expected to be sometime in mid-May, with a retail price of £560 for the camera body only and £650 including an 18-55mm kit lens, according to an earlier IBTimes UK report.
Nikon D3200 to Feature 24 Million Pixel Sensor, Wi-Fi and 11 AF Points: Can D3200 Replace D3100?