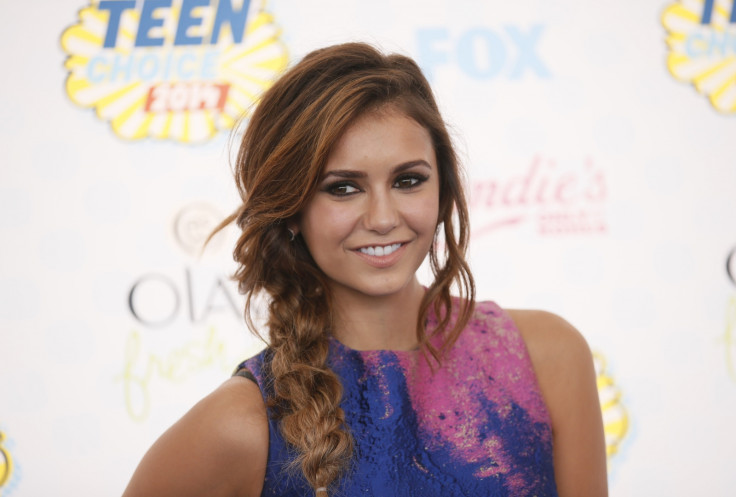 Nina Dobrev announced to her loyal fans that she is quitting The Vampire Diaries through an Instagram post last month.
But new reports suggest that the 26-year-old actress might be regretting her decision to leave the hit CW series.
According to Celeb Dirty Laundry, "Nina is having a slightly difficult time launching her movie career, in part because of the competition and in part because people still associate her with Elena Gilbert on The Vampire Diaries."
The website also claims that since Nina Dobrev hasn't really had a breakout film role that will 'launch' her in the film industry, it makes it difficult for her to land any high-profile film roles.
"She might even regret quitting the show, since she's having such a difficult time launching her movie career," said the report.
Is she really regretting her decision?
Meanwhile, Dobrev's ex-boyfriend Ian Somerhalder married Nikki Reed after just six months of dating. Photographs of their wedding ceremony were leaked on Twitter.
Immediately after Ian and Reed's wedding pictures started circulating online, Nina shared a 'positive vibes' message on social media.
Does the timing of the message hint at her wanting some positivity in her life after her ex-boyfriend's marriage? Fans certainly think so.
Here are a few comments on her picture.
One of the fans replied, "We love u Nina Dobrev, stay strong, u can make it through,
Moving on is not about Cut the communication. Delete the number. Ignore each other.. Avoid and Forget... You don't have to be bitter When you know you can be better "
Another fan commented, "what do u think? Related to the latest news?? hinting at Ian's marriage news."
While another fan said, "Sometimes we need them!!! Stay positive and get them from those who loves you THE most!!"