The US has released nine long term Guantanamo Bay detainees, including one hunger striker, and transferred them to Saudi Arabia. It is the latest step towards President Obama's aim of closing the infamous detention facility before he leaves office in January.
Among the men, all from Yemen, who were shipped to the Middle Eastern kingdom was Tariq Ali Abdullah Ba Odah, who has been approved for transfer since 2009 and has been on a hunger strike since 2007. As of July 2015, he weighed 74 pounds and was regularly force-fed.
His attorney, Omar Farah, of the Center for Constitutional Rights, said the US had played "Russian roulette" with his client's life after he was picked up in Pakistan and transferred to Guantanamo in 2002.
Calling it "one of the most appalling transfers in Guantanamo's history", he said in a statement that the fact that Ba had survived was "not so much a cause for celebration as it is a reckoning that ought to remind the White House of the cost of elevating politics over the life and liberty of a human being".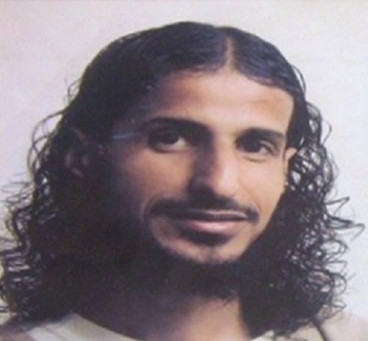 The men were released after a "comprehensive review" of the detainees by the Guantanamo Review Task Force, which examined "a number of factors, including security issues", according to a statement from the Pentagon.
"The United States is grateful to the government of the Kingdom of Saudi Arabia for its humanitarian gesture and willingness to support ongoing US efforts to close the Guantanamo Bay detention facility," the release said, adding that they had coordinated with the Saudis "to ensure these transfers took place consistent with appropriate security and humane treatment measures".
The other prisoners, who were classed as "low-level" inmates, were identified as: Umar Abdullah Al-Hikimi, Abdul Rahman Mohammed Saleh Nasir, Ali Yahya Mahdi Al-Raimi, Muhammed Abdullah Muhammed Al-Hamiri, Ahmed Yaslam Said Kuman, Abd al Rahman Al-Qyati, Mansour Muhammed Ali Al-Qatta, and Mashur Abdullah Muqbil Ahmed Al-Sabri.
It is unclear why Saudi Arabia agreed to take them and the kingdom did not comment. One US official told NBC News that "intense engagement accompanied by changing dynamics within the Saudi establishment created an environment to get this done".
Other US officials insisted the transfer was not linked to President Obama's visit to Saudi Arabia next week to meet with Gulf leaders to discuss the threat posed by Islamic State.
The release takes the total number of detainees at the US military prison down to 80. Currently, 26 have been approved to be moved out of the facility, which is located on Cuban territory held by America.
It is expected the 26 will be transferred by the summer, despite stiff opposition from many Republicans and some of Obama's fellow Democrats.
Several of the remaining inmates will also likely be moved to maximum security prisons in the US, although such transfers to the mainland are not legal. However, the White House has not ruled out using executive action to move the detainees.
The prison at Guantanamo Bay Naval Base began to be used to hold terror suspects in 2002, under President George W Bush. It has held about 780 inmates over the years. In the 1990s it was used to house refugees for Haiti who were caught attempting to enter the US.
Part of Obama's presidential campaign was a promise to close the camp and "determine how to deal with those who have been held there". In one of his first acts as commander-in-chief in 2009, Obama signed an executive order to close the detention camp. However, this proved impossible due to legal problems and political opposition in the US and the refusal by many countries to allow detainees to return or be rehomed.