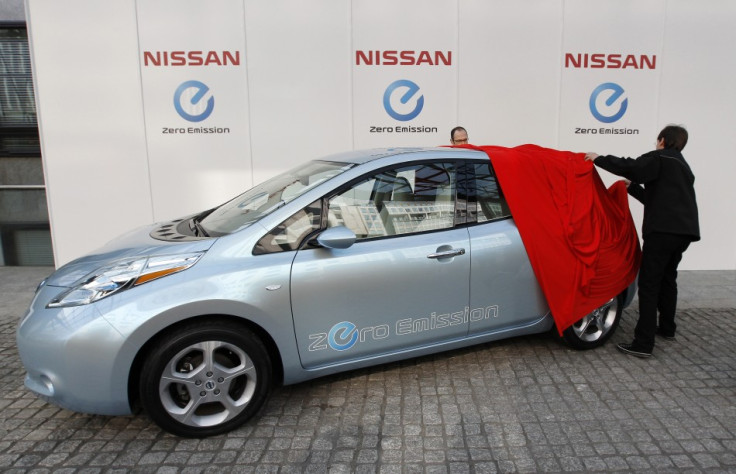 Nissan Motor Corp Ltd, Japan's second largest automotive company by volume, is planning to start 400 free charging stations across Europe by February 2012. As part of its plans to set up a European-wide Quick Charge (QC) network across prominent locations in Europe, the company is giving away the charging stations free of cost to the operators.
The target is to have a network of quick charge stations across Europe with several thousand units in place by 2015.
Currently the Electric Vehicle (EV) segment across the globe is facing a major problem with the shortage of charging stations and the duration of the batteries once it is charged. Demand for EVs has remained subdued, irrespective of the tax benefits and other incentives this segment enjoys from the government as a green technology.
These new charging stations are expected to give greater freedom and flexibility to the EV customers. The batteries can be charged up to 80 percent capacity in 30 minutes in these Quick Charging (QC) stations, claims the company.
The new chargers have the CHAdeMO (Charge to Move) standard and can deliver 50 KW of high voltage Direct Current (DC) electricity, claims the company. Nissan QCs can also be used by EVs of other companies like Mitsubishi, Citroen and Peugeot as the Charge to Move standard was developed and agreed upon by a coalition of Japanese companies including Nissan, Toyota, Mitsubishi and Fuji Heavy Industries.
"With a significant number of QCs available across Europe, EV owners will be able to recharge quickly no matter where they go. We believe this is essential for the mass adoption of EVs," said Pierre Loing, Vice President Product Planning & Zero Emission Business Unit, Nissan International SA.
With these charging units across Europe, Nissan is expecting a boost in the sale of its EV, Nissan LEAF. The company has a comprehensive presence in Europe with manufacturing plants in UK and Spain.
The demand for EVs is on a rise across the European region and the delivery of Nissan LEAF is underway in the UK, the Netherlands, Ireland, France, Switzerland, Spain and Portugal. The company is expected to start delivery in Belgium, Norway, Sweden and Denmark shortly.