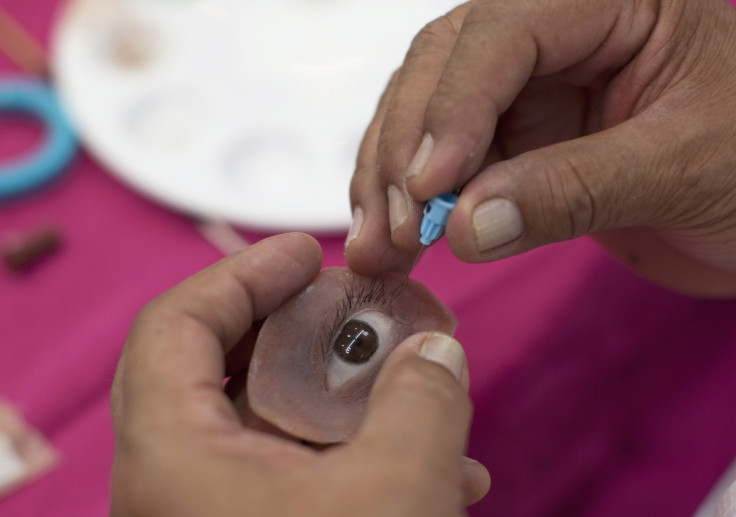 A Perth-based beautician has urged people, especially young women, to be careful about getting eyelash extensions.
Emma Dhanjal's warning came after a woman visited her salon in a desperate plea for lash extensions before her birthday weekend.
The beautician said that the woman had botched eyelash extensions, which left her with inflamed eyelids and an infection. Her real lashes were so damaged that there was nothing that could be done to save them, Dhanjal said.
"PLEASE PLEASE PLEASE do your research. This poor girl has been left with extremely damaged natural lashes," the Perth beauty expert wrote on Facebook. Dhanjal is the owner of Emmaculate Beauty salon in Perth, Australia.
The beautician added: "She wanted lashes for her birthday this weekend and I could not lash her because she has been left with no lashes. Her natural lashes are sooooo damaged from the place she has been having her lashes done, they were falling out when I touched them with the tweezers."
Dhanjal also posted the pictures of the woman's falling lashes, saying her client immediately needed to see a doctor.
"Her lashes may never be the same again," she wrote in a Facebook post, which has now been deleted.
Dhanjal insists that extensions are not bad if done with proper research.
"Please do not be scared of having lash extensions applied, if you do your research and go to the right place your lash extensions can be applied for years and years without having a break," she said.
In a similar incident, a teenager from Alberta was recently left with swelling and burn marks around her eyes after a painful allergic reaction to eyelash extensions.
Alexis Bizuk had agreed for the extension after one of her friends said that a mutual friend was looking for eyelash extension models. The models would have the procedure done for free. "I was like, 'Why not? I'll just try them out,'" she said.
But in the middle of the procedure, the woman doing the procedure told her that she was still training to receive her certification. That left me "kind of scared," the 17-year-old said, adding the process ended up taking two and a half hours.
The eyelash extensions quickly began to irritate her eyes and when she woke up the following morning, her eyes were swollen shut.
The teenager then went to a hospital where a nurse unsuccessfully tried to use Vaseline to loosen the eyelashes. A certified lash technician was called in to remove the glue.
"To be 100 per cent honest, this is like the worst I've ever seen," Kirstin Turpin, a certified lash technician had told cbc news.