A former Islamic State (Isis) captive and Nobel Peace Prize nominee has urged Britain to accept Yazidi women and children who were held by the terrorist group in Iraq. Nadia Murad was taken prisoner, beaten and raped by IS fighters when they raided her village near Mount Sinjar.
She travelled to the UK to meet the minister for refugees, Richard Harrington, after a trip in February when she watched another MP, Robert Jenrick, ask Prime Minister David Cameron to do more to help Yazidi captives during his weekly question and answer session in the House of Commons in London.
"I heard that the UK will bring 3,000 Syrian refugees and that they will take unaccompanied children, and I want to ask the government to include those women and children who have escaped from Isis captivity. They need special treatment due to the torture they endured by Isis soldiers," Murad told IBTimes UK.
Murad supports the campaign launched by 17-year-old Rozin Khalil, a Yazidi girl studying A-levels in Coventry, whose petition for the UK to do more to help Yazidi captives has more than a quarter of a million signees.
Britain has committed £59.5m ($86.5m) to help those who have fled IS, and the Foreign & Commonwealth Office said last year that more than £670,000 had been earmarked for projects to help prevent sexual violence and supporting survivors. Meanwhile, the Department for International Development is supporting sexual and gender-based violence programmes through the UK's £9m contribution to the Iraq Humanitarian Pooled Fund.
But Yazidi activists working with those who have escaped around Sinjar say they do not know where this money is being spent. "They say they are spending all this money already to help with women and sexual violence. But we ask them: where is this money? Where has it [gone]?" Ahmed Khudida, a UK-based Yazidi activist said to IBTimesUK.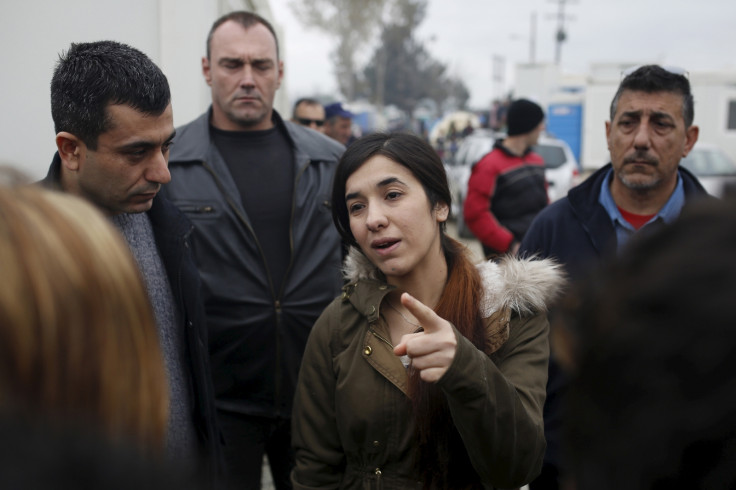 "We know it has gone to the Iraqi and Kurdish governments and we have not seen any of this money. We work with women and girls in camps who have escaped Isis and also those who have lost their homes because of Isis and are IDPs [internally displaced person] and the situation is desperate and it is only getting worse".
There are currently more than 3.3 million people displaced across Iraq. The KRG government is hosting 1.2 million IDPs and more than a quarter of a million Syrian refugees. Its funding crisis is such that Peshmerga troops – who have capturing 40% of IS territory in Iraq - report not being paid wages in seven months.
Murad was 19 when IS enacted one of its deadliest massacres in her village Kocho, near Mount Sinjar. She watched as the men in her family were rounded up for execution and the boys taken away to IS training camps. She was brutalised, raped and held captive by soldiers, who sold her further down the ranks the longer she remained in their nightmarish world.
She is one of an estimated 2,500 Yazidi women and children who managed to escape. A total of 6,000 men, women and children is the latest estimate of the number taken hostage by IS. An astonishing exercise in mass-kidnap, the numbers are imprecise: mass-graves are still being discovered as Peshmerga troops push back IS from positions around Sinjar.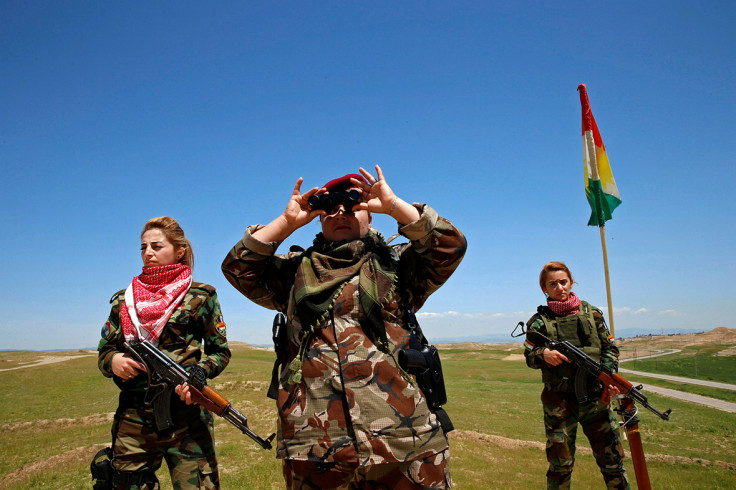 Yazidi activist group Yazda have identified at least 35 mass-grave sites, and have verified 19 around the Sinjar area. "The UK government has been good," Murad said, "it helped us out in the mountain, and Cameron has been condemning Isis for a long time, but still there has been nothing to help our women and children in captivity. Until now there are 3,500 still with Isis, and their lives are terrible."
Since first going public in December 2015, Murad has become a spokesperson for women afflicted by IS's campaign of sexual violence, and an advocate for recognition of the Yazidi genocide. She was one of 1,100 Yazidi women and children granted two year residency visas as part of therapeutic and resettlement programme hosted by the Federal Government of Baden-Württemberg in Germany.
Murad is now based in a safehouse just outside Stuttgart, where she lives with her sister, who was also captured by Isis and was accepted on a special quota programme run. Her six brothers and her mother were killed in the Kocho massacre, whilst she has several nieces and nephews still held by IS.
Two of her nieces where killed by a roadside bomb last month as they crossed the frontline near Sinjar in the final stages of their escape.
Murad has just returned to Germany after a private trip back to Khanke camp outside Duhok, where the remaining members of her family live, to take part in the burial rituals. Khanke camp is home to 18,000 people and 55 water access points, making it one of the better ones in the area.
A video shows her taking part in a mourning ritual, in which she is one of a sea of women dressed in black. Only those who have lost an immediate member of the family can wear black, she explained. "The minister said that he could only help Syrian refugees, and the Yazidis in Iraq are not included in the programme because they are internally displaced people, not refugees, but he promised he would help me, and help us," she said.
"Mr Cameron and the UK government are very powerful and they could do a lot," she continued. "They did help us on Mount Sinjar with the air drops, but that was almost two years ago. What about those who survived the mountain? What about those who are still with ISIS hands?"