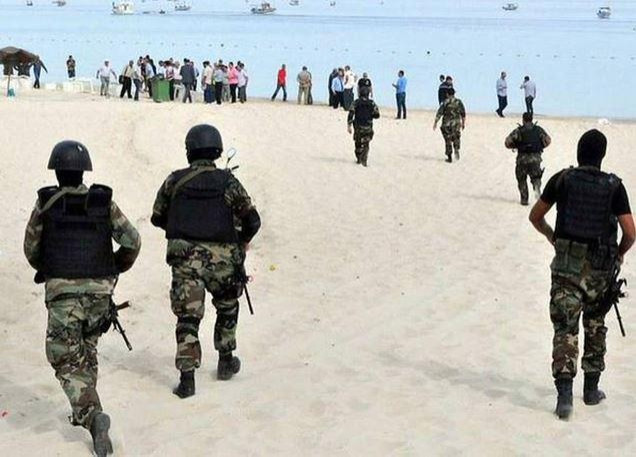 A policeman has been shot dead in Sousse, the Tunisian city that was hit by a beach massacre in June. According to reports three officers were targeted in the latest shooting by two attackers on a motorbike.
The gunman is believed to have been armed with a Kalashnikov in the town of Ezzouhour. One of the officers was hit and died later in hospital.
A major police search is now under way for the unknown assailants after they sped away on a powerful motorbike.
The latest incident comes after the June attacks by 23-year-old jihadist gunman Seifeddine Rezgui.
38 people, including 30 British nationals were killed, when he opened fire on tourists as they sunbathed on the beach.
Rezgui was later shot dead by security forces. The attack was claimed by Islamic State.
In the wake of the Sousse attack Tunisian authorities arrested 150 people and charged 15 with terrorism offences. Police believe a second gunman may have been involved.