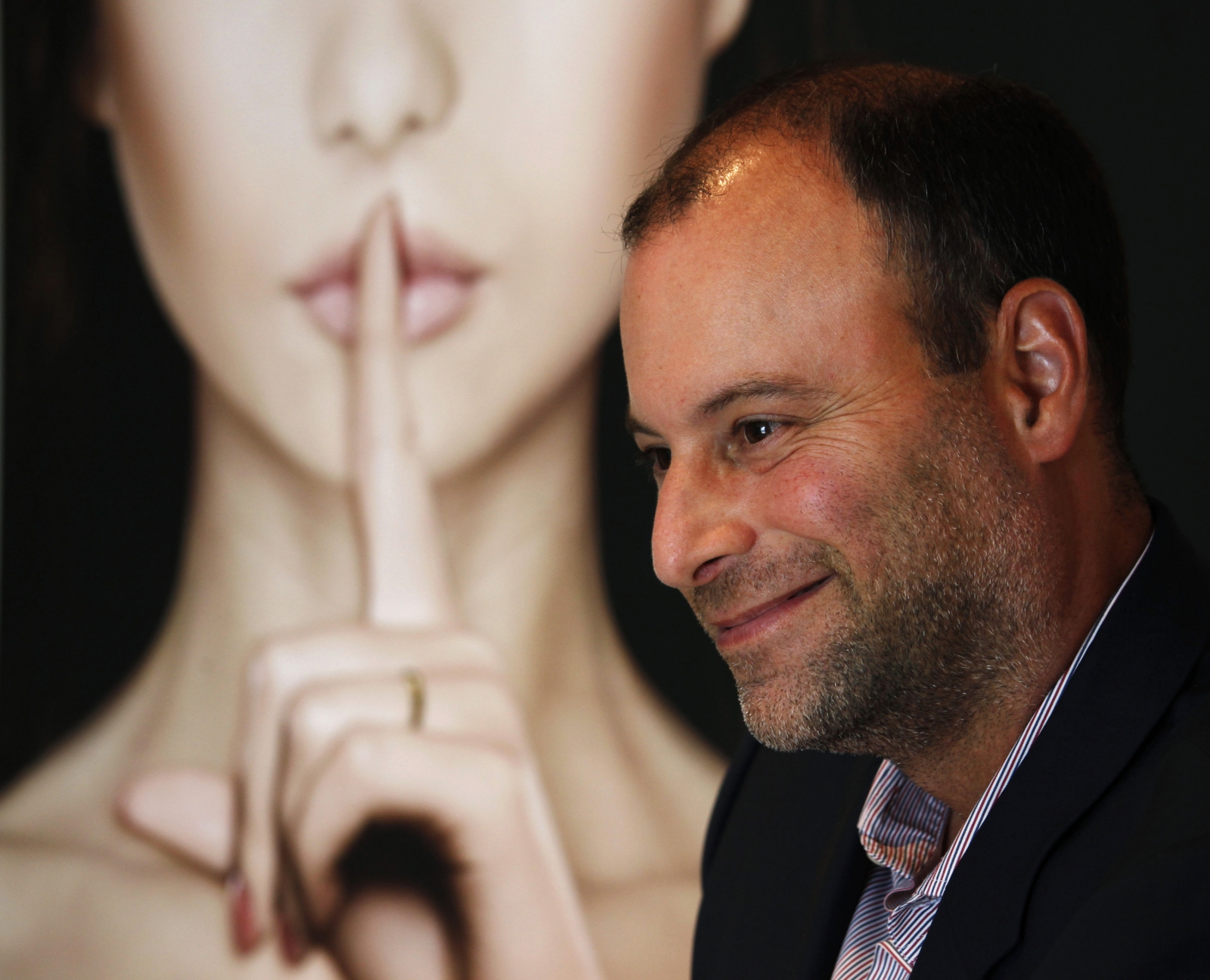 As the data breach fallout from the Ashley Madison affair (no pun intended) continues, IBTimes UK takes a look at the man behind the adultery website that prided itself on one thing above all else: privacy. That's before this summer's hack that exposed 37m formerly anonymous users and indefinitely delayed the IPO of Ashley Madison's parent company, Toronto-based Avid Life Media on the London Stock Exchange.
Who is the Ashley Madison founder?
The self-styled 'King of Infidelity', Canadian Noel Biderman is a 44-year-old former lawyer, sports agent and current chief executive of Avid Life Media. Despite his moniker and the slogan that adorns the Ashley Madison website ('Life is short. Have an affair'), Mr Biderman is a married father of two sons who says he has never cheated on his wife, Amanda.
In a 2009 interview with Time, Mr Biderman branded Ashley Madison as a mere facilitator for marital infidelity, rather than a site that actively encouraged it. "We're just a platform," he said. "No website or 30-second ad is going to convince anyone to cheat. People cheat because their lives aren't working for them."
If Mr Biderman is a faithful spouse, why the focus on adultery?
"Controversy is just society reshaping its values," he said in an interview with the Evening Standard last year. "I'm not an elected politician, I'm a businessman — and if there's a business opportunity that's legal, I'm prepared to pursue it."
While working with global sports stars, Mr Biderman learned that many of them had mistresses in multiple locations and realised the scale of opportunity in infidelity. Despite adultery not being an ingredient in his marriage, Mr Biderman hasn't categorically ruled it out further down the line, saying: "If I woke up beside my wife and it was the 200th day we hadn't been intimate with one another and it looked like nothing would change, I would cheat so fast."
Where is Mr Biderman now given the fallout from the data breach?
Having previously expressed fears about the idea of a hack, Mr Biderman has kept a relatively low profile amid the fracas. In an interview with Vv magazine earlier this year, the entrepreneur stated: "If anyone tells you that they don't fear hacking, they are lying to you." He subsequently went on to brag about the website's security features, saying: "We have done a really great job of making sure our data is kept secret; the anonymity of it hopefully gives comfort to our members."
How have people reacted to him?
The Twittersphere seems to have taken a strong disliking to Mr Biderman. Despite not being an adulterer himself, people are seemingly no less sympathetic to what they perceive as a lack of moral accountability from the entrepreneur.