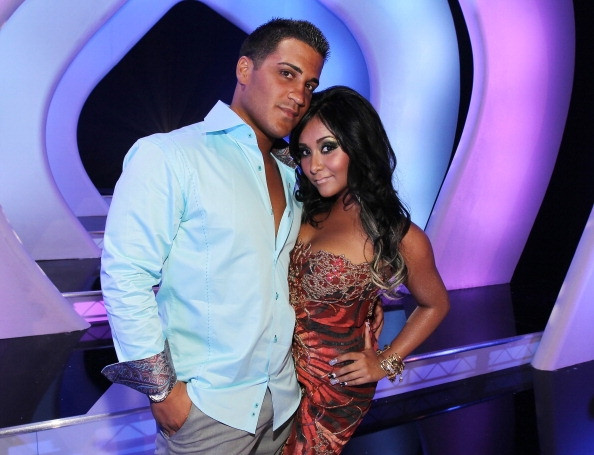 Reality TV star Snooki has hit out at claims that her husband was one of the celebrity names exposed in the Ashley Madison hack. The 27-year-old, who rose to fame on MTV's Jersey Shore, took to social media to deny the claims after Us Weekly reported that Jionni LaValle "may have had" an account on the cheating site.
"Jionni is the the most humble, respectful, and most loyal soul I know. I mean hello, that's why I married him," she wrote alongside a snap of the couple on their wedding day. "He's a stand-up guy who loves his family more than anything in this world. The fact that the tabloids can deliberately make stories up and print things like 'Jionni LaValle ALLEGEDLY and MAY HAVE signed up on Ashley Madison' is absurd."
She added: "I can see if there is proof in the story to make it legitimate, but to accuse my husband of something he had no idea about... HOW IS THAT LEGAL?
This is not the first time Snooki has shot down reports of infidelity. In January she tweeted a message saying: "My man ain't goin' nowhere #shady," following a report that her husband had flirted and exchanged numbers while out with a woman in Florida.
As IBTimes UK previously reported that the details of 37 million of the site's users — including email addresses, home addresses, and other identifiers — were leaked on 19 August in a nearly 10-gigabyte data file online.
The perpetuators denounced the site which uses the slogan "life is short, have an affair" and enables people to have extramarital relationships, as a scam that with thousands of fake female profiles. "We have explained the fraud, deceit, and stupidity of ALM and their members. Now everyone gets to see their data."
LaValle is not the only star linked to the site in recent days. Reality star Josh Duggar and politicians Jeff Ashton and Josh Taekman have also been named.