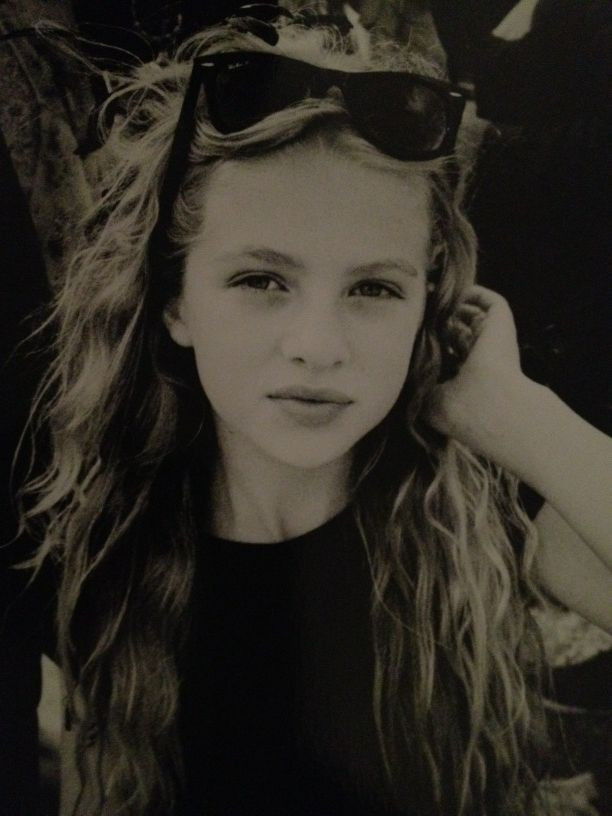 She is not yet a teenager but already the 11-year-old daughter of former Oasis rocker Noel Gallagher has already been tipped for catwalk fame.
Aspiring young model, Anasis, signed to leading London model agency Select Models, seems to already have the aloof pout down to tee.
With an OK! Magazine shoot on her résumé and the likes of Agyness Deyn working for the same agency, she is said to be the next Kate Moss.
She managed to create a buzz in the fashion industry recently when her mother Meg Mathews, who split from Gallagher in 2001, posted a picture of her daughter on twitter following a recent photo shoot with acclaimed Mario Testino.
The 44-year-old proud mother was so pleased with the photograph that she posted the picture a second time, tweeting: 'Couldn't resist Anais by Mario TESTINO!!! Again x.'
Mathews soon received positive comments about her daughter's burgeoning catwalk career from stars including Celebrity hairdresser Sam McKnight.
McKnight tweeted: "@MegMathews Morning. My God, Anais is a beauty. Move over KM!"
Gallagher, who quit Oasis in 2009 after falling out with his younger brother and lead singer Liam, has refused to comment on his daughter's modelling career.