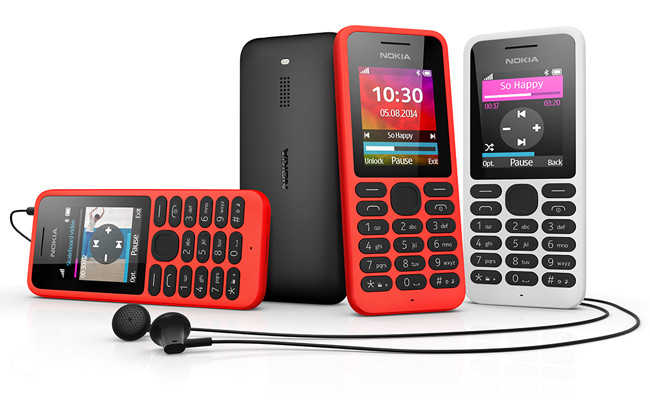 Microsoft has launched a basic mobile phone which will cost just $25 (£15) to reach the billion people on the planet who don't have a phone.
The Nokia 130 is a feature phone which doesn't have access to the internet, but does feature an FM radio, video player and MP3 player.
Nokia says the phone can play back movies stored on a microSD card for up to 16 hours but how many people would want to watch films on a tiny 1.8in colour display is hard to quantify.
The launch of the this low-end phone goes against the stated aim for Microsoft post-Nokia acquisition of targeting the high end for the smartphone market, a sentiment CEO Satya Nadella outlined in an employee memo just last month.
Scale
Speaking to the BBC, the head of Microsoft's mobile phone business Jo Harlow said: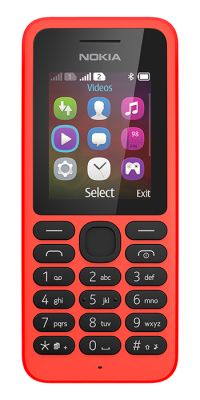 "This is a massive market segment, and there are not a lot of players in this segment for the reason that scale is really important. We have the distribution and supply chain scale to compete effectively in this market.
"This is a space where smartphones today don't reach, so there is still very strong benefits to our business."
The low end of the market is becoming increasingly competitive as company's seek to convert first time buyers into loyal customers.
Last month Indian smartphone manufacturer Karboon launched a smartphone which costs just £26 but with a lot of the billion or so people yet to buy a smartphone living in areas where electricity is not in abundant and cheap supply, the key selling point could be battery life.
Microsoft is claiming its Nokia 130 will offer 36 hours of standby time (26 hours for the dual-SIM version) as well as offering almost two full days of uninterrupted music playback.
Emerging markets
While the Nokia brand has disappeared from the smartphone best seller charts in recent years, it remains one of the world's biggest mobile phone sellers, with the company's feature phones selling in huge numbers in low-wage, emerging markets - just where Microsoft is pitching the Nokia 130.
Microsoft will sell the new phone in China, Egypt, India, Indonesia, Kenya, Nigeria, Pakistan, the Philippines and Vietnam, with no plans for a UK release.
Whether or not the Nokia 130 will act as a gateway device for Windows Phone smartphones in a few years time is hard to know, but for now it will at least allow Microsoft leverage some of the expertise it bought with the acquisition of Nokia.