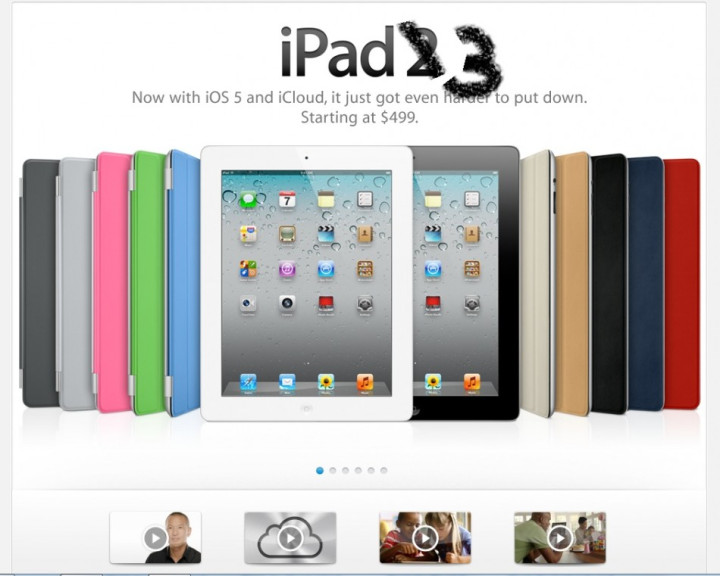 Speculation has arisen suggesting Nokia CEO Stephen Elop's recent decision to delay Nokia's entry into the tablet market may be informed by the looming threat of Apple and Google's fabled iPad 3 and Nexus tablets.
News that Nokia isn't planning on joining the tablet market any time soon, broke Tuesday via a NASDAQ report. In it, when questioned about the possibility of a Nokia built tablet, Elop had clarified ""Nokia does not have an exact plan, but we are studying the markets carefully. Perhaps we will come [to join the market] one day."
The comments came just one day after ex-Google CEO Eric Schmidt let slip the company's plan to release an own-brand Google "Nexus" tablet. The revelation came during an interview with Italian web site Corriere Della Sera where Google's now executive chairman commented: "In the next six months we plan to market a tablet of the highest quality."
Schmidt's comments come after numerous rumours erupted across the internet suggesting Google planned to follow up the success of its Nexus series of smartphones with a tablet. Unfortunately for those interested in the fabled tablet, Schimdt offered no details regarding the device's spec or design.
If true, Schmidt's six month time frame could put Nexus tablet in the same release window as Apple's, also unconfirmed, iPad 3 tablet. Though Apple is yet to release any firm information on its next entry into the iPad series, numerous tech sites have pegged the tablet with a Q1, 2012 release date.
The latest iPad 3 rumour stemmed from Business Insider which claimed to have learned the tablet's release date via a research note by Citi analyst Richard Gardner. The note allegedly confirmed that Apple planned to "introduce" the new iPad in February 2012.
Additionally, according to "several sources" the next iPad will launch in February, and will sport a screen with double the resolution of the current iPad.
Though neither Google nor Apple have formerly confirmed the existence of either tablet, analysts have since speculated that Nokia's decision to delay its entry into the tablet market, may in part be due to the looming threat of strong 2012 competition.
All three companies declined the the International Business UK's requests for comment. Those undeterred by the lack of official information should read the International Business Times UK's rumour round-up here.