Nokia has launched two large 6in Lumia smartphones, with the 6in Lumia 1520 and Lumia 1320 challenging in the phablet market.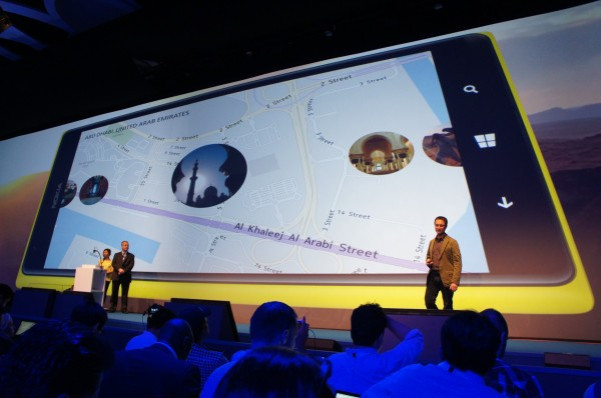 Launched by CEO Stephen Elop at the company's Nokia World conference in Abu Dhabi, the new smartphones will challenge the likes of Samsung's Galaxy Note range, Sony's Xperia Z Ultra and HTC's One max.
The Lumia 1520 will be a premium device with a Full HD screen, top-of-the-line processor and 20 megapixel PureView camera. The 1320 is a mid-range device which will come with a HD screen, dual-core processor and 5 megapixel camera.
The new phones also introduces a new Windows Phone interface, which will allow users to place three columns of live tiles on the Windows Phone start screen, a first for Microsoft's mobile operating system.
Popular features
Nokia is of course in the process of being bought out by Microsoft, which will see the Finnish company's smartphone business consumed by the US technology giant.
With its largest phones yet, Nokia continues to focus on the features which have made the Lumia line-up popular, including the colourful, industrial design with the Lumia 1520 coming in the iconic yellow as well as red, black and white options. The Lumia 1320 will be available in orange, yellow, white and black.
Nokia is also a leader in mobile phone imaging technology and while the Lumia 1520 doesn't quite feature the 41 megapixel sensor found on the Lumia 1020, it does feature a 20 megapixel PureView camera along with optical image stabilisation for improved low light capability and oversampling for capturing finer detail.
Lumia 1520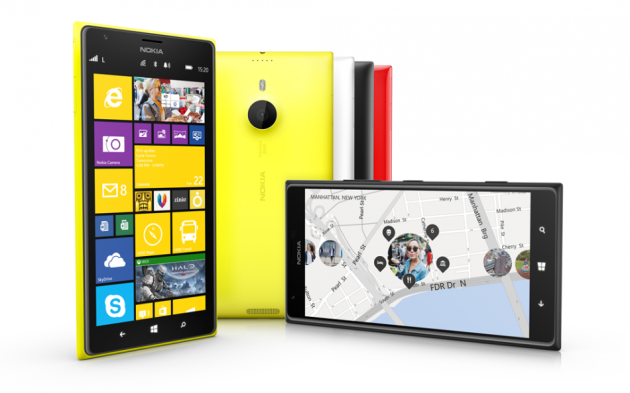 The Lumia 1520 features a top-of-the-line Snapdragon 800 chip from Qualcomm paired with 2GB of RAM. The screen has a Full HD resolution of 1920 x 1080 pixels, with Nokia saying it will be readable in direct sunlight. Each Lumia 1520 user also gets 7GB of cloud storage from Microsoft SkyDrive.
The Lumia 1520 will cost $749 before tax and will launch in Hong Kong, Singapore and the US this quarter, before rolling out to Germany, France and UK.
Lumia 1320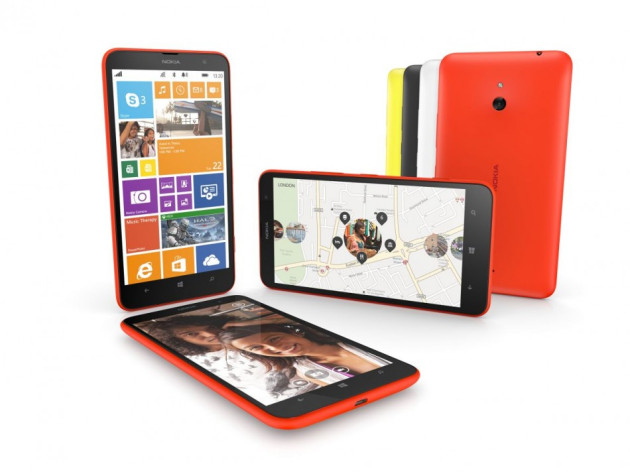 The Lumia 1320 features much lower-level tech, with a dual-core processor, a 5 megapxiel sensor and a 720p resolution screen. As a result it will be much cheaper, cost $339 before tax and launching in early 2014 in China and Vietnam before rolling out to other markets.
We are trying to get UK pricing from Nokia and will update the story when we get them.
Instagram on Windows Phone
Elop also announced that one of the major gaps in the Windows Phone eco-system, Instagram, would also be arriving in the marketplace later this year. In addition the short-video app Vine will make its way from iOS and Android onto Windows Phone, while Flipboard will also be available.