Nokia's flagship Lumia 1520 featuring a 6in display running on Windows Phone 8 is considered to be the best Windows Phone 8 device so far.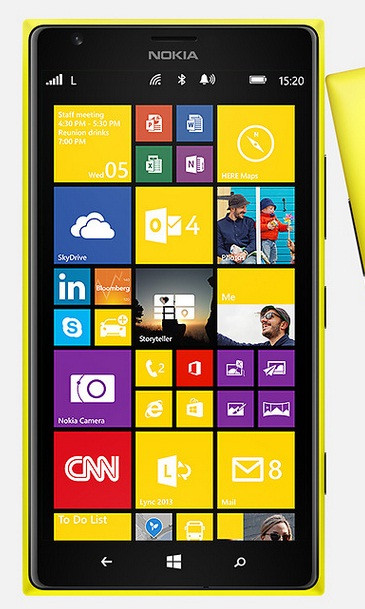 The Lumia 1520 uses a 3,400mAh battery while it also has a 6in display to light up. Rival Windows Phone 8 running devices have shown average performance when it comes to efficiency, but the Lumia 1520 is an exception. Nokia's smartphone delivered impressive performance in a series of battery tests conducted by GSMArena.
In the 3G talk time endurance test, the Lumia 1520's battery went flat after 28 hours and 34 minutes. This is the best talktime score so far. Besides, the Lumia 1520 delivered the longest talktime beating all rivals in the list. Sony's camera smartphone, Xperia Z1 was just one hour and 41 minutes behind the Lumia 1520.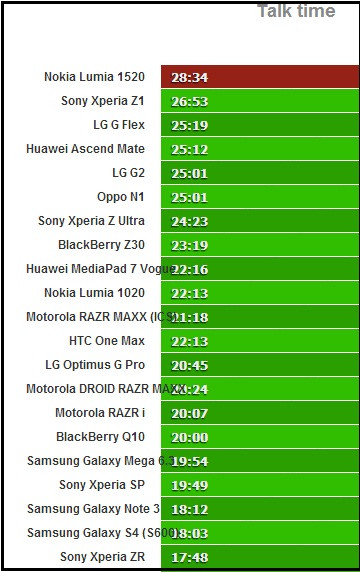 Next is the web browsing battery test. Even though the Lumia 1520 was connected to Wi-Fi all the time and its 6in display was in action, the battery drained out after 12 hours and 40 minutes. This is the second-best score in the chart and just five minutes short of Sony's Xperia C. Again, Nokia's flagship was ahead of all its rivals.
The Lumia 1520 performed well in the video playback test. It lasted for 12 hours and 31 minutes before the battery level dropped to 10%. LG's newly released G Flex, featuring a 6in curved display, grabbed the first place in the test with video playback life close to 20 hours (up to 19 hours and 57 minutes). Although the Lumia 1520 was not among the top five performers, but it is still an impressive score considering the large screen of the device.
The Lumia 1520 offered a great endurance rating of 107 hours. It is one best performer and well ahead of all other phablets tested so far. The 107 hours means, the Lumia 1520 should manage for about four and half days on a single charge if it used one hour each for calling, internet use and video playback every day.