Nokia Lumia 530 Review
2014 has seen the budget smartphone market in the UK become hugely competitive. We've had the Moto G and Moto E from Motorola; the Lumia 630 from Nokia; and EE's own-brand, 4G Kestrel smartphone, all of which have gone on sale for under £100.
But now Microsoft is looking to undercut everyone with the Lumia 530, which is a 4in smartphone with the latest version of Windows Phone 8 and a quad-core processor but it's biggest selling price is its ultra low price of £60.
But can a £60 really be any good?
---
Lumia 530: Design
---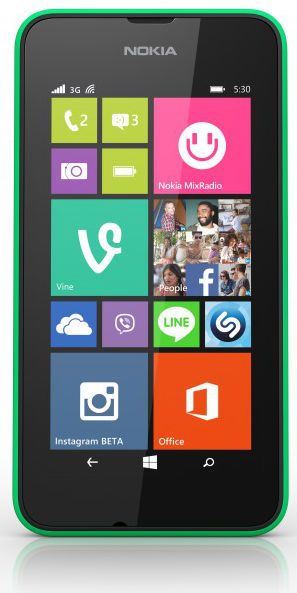 Like the rest of the Lumia range, the 530 is colourful and robust, with the polycarbonate casing offering a comfortable experience and a feeling that it won't fall apart if you drop it.
The phone comes in orange, green, white and dark grey with the rear covers being replaceable. The phone weighs just 129g and is 11.7mm thin.
There's nothing special about the design of the Lumia 530, but it has managed to avoid looking as cheap as its £60 price tag.
---
Lumia 530: Screen
---
This is where the budget price of the Lumia 530 really shines through.
The 4in TFT display has a resolution of 854 x 480 pixels, giving it a resolution of 245 pixels per inch. This isn't the worst on the market, but the screen looks washed out and dull, compared to some other budget smartphones on the market - particularly the HD screen on the Moto G.
The Windows Phone 8.1 interface which is typically bright and vibrant on other devices looks anaemic and lacking on the Lumia 530.
Reading text and webpages on the phone is fine, but watching films or playing games is lacking due to the lack of vibrancy on the screen.
---
Lumia 530: Performance and Battery Life
---
The Lumia 530 features a quad-core 1.2GHz processor from Qualcomm which is paired with just 512MB of RAM. And while these specs won't be challenging the iPhones and Galaxy S5s of the world any time soon, for those not looking to play Grand Theft Auto on their phones, the Lumia 530 performs very well.
The tight software/hardware integration clearly helps here and gets the most from the phone, meaning you will rarely notice that this is a budget device in terms of performance.
However, with just 4GB of built-in storage, you will be greeted with a message saying you are running low on storage after installing just a few apps. Luckily there is the option of adding up to 128GB of storage via the microSD and unless you plan on installing no more than three apps, you will need to buy one.
The phone has Bluetooth 4.0 and Wi-Fi N but lacks 4G connectivity.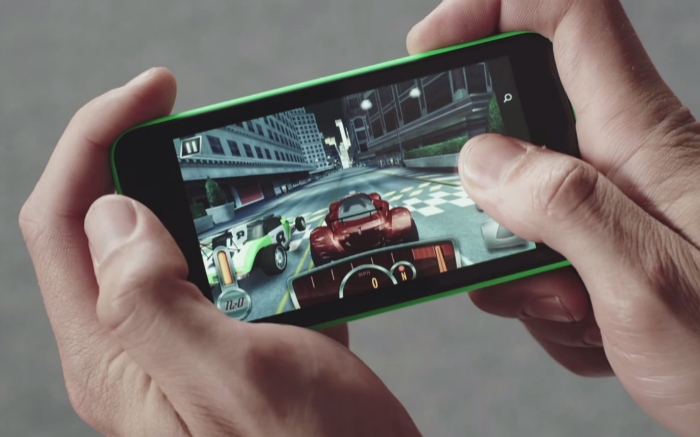 In terms of battery life, the 1430mAh battery will easily give you a full day's use and with some tweaks you could stretch it out to 1.5-2 days.
---
Lumia 530: Camera
---
The Lumia 530 has a five megapixel sensor with no flash, which tells you pretty much everything you need to know. The camera on this phone will take pictures, just not very good ones.
Terrible low-light performance, grainy images and a lack of detail means that the Lumia 530 should only really be used to take pictures when you have no other option available.
Add to this the fact there is no front-facing camera and it is clear where Nokia cut corners to get this phone to market with a £60 price tag.
---
Lumia 530: Software
---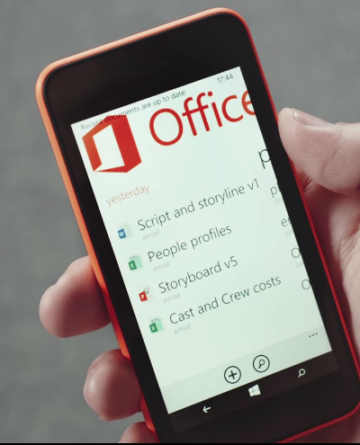 The Lumia 530 ships with Windows Phone 8.1, the latest version of Microsoft's mobile OS. This means you get access to a notification centre called Action Center - something sorely missing from previous versions of the operating system - and more customisation options on the home screen including more icons crammed onto the screen and the ability to put a picture behind those icons.
Another big improvement is the Swype-like keyboard called Word Flow which is excellent.
What you won't get just yet is the UK version of Windows Phone 8.1's headline feature Cortana, the voice-activated personal assistant.
Microsoft has made this available to UK developers already, but an exact date of its widespread availability in the UK isn't available (though there is a way to get the US version of Cortana now for those who can't wait).
Again, while Windows Phone has improved a lot in the last two years, it still lacks the breadth and depth of apps available on iOS or Android.
---
Lumia 530: Value and Verdict
---
It is clear that the Lumia 530 has certain limitations. Its screen and camera are both poor but even given these drawbacks, it is remarkable that Nokia/Microsoft has produced a smartphone of this quality for just £60.
Good build quality, decent battery life and fast performance, mean that for first time buyers this is a very attractive option considering the low, low price.
The problem however, is that the budget smartphone market is very competitive at the moment, and if you are willing to spend just a little bit more, you will get a whole lot more smartphone for your money - the Moto G can currently be bought for £99.
Scores
Screen 5/10 – Even for a budget smartphone it is poor
Camera 5/10 – No flash, but the 5 megapixel rear camera will do in a pinch
Software 8/10 – Windows Phone 8.1 is a big improvement but lacking apps
Design 8/10 – Nokia has done well to make the Lumia 530 not look like a £60 smartphone
Build quality 8/10 – Robust and well-built
Overall 7/10 – It's hard to criticise a £60 smartphone, but for a slightly bigger investment you get a much better phone
The Good
Bright, lightweight design
Windows 8.1
Decent performance and battery life
The Bad
Terrible screen
Poor camera
Only 4GB internal storage