The demand for Nokia's highly anticipated smartphone - the Lumia 900 - has forced the Finnish company to push the proposed UK release date back by as much as two weeks.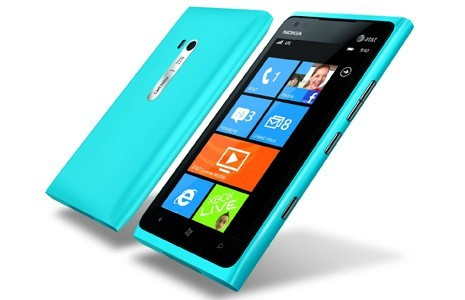 According to a company spokesman who spoke to V3, the delay has been caused by unprecedented demand: "The overwhelming demand for the Lumia 900 in the US with AT&T has, unfortunately, had a small knock-on effect on product availability in the UK.The Lumia 900 is now expected to be available from Phones4U around the 14th May."
Nokia was unavailable for further comment when pressed on specifics of the delay and there is as yet no update on pre-orders or the availability of the handset until further notice. The pre-orders, however, are expected to commence from 27 April, the date the Lumia 900 was originally set to launch.
The company, meanwhile, has alerted users of the shortage of supply of handsets in the US, via a notice indicating both online and retail channels would be affected. The white colour Lumia 900, in particular, seems to be most in demand.
The delay in a UK release highlights the strong debut for the smartphone. However, that debut could soon become sour, if a high-profile software bug that hampers network connections remains unsolved. The company has, it seems, identified the issue and will release a fix immediately after the phone's release, Jo Horlow, the Executive Vice President of Smart Devices, wrote on the Nokia Connections blog.
"Soon after this flagship device began selling, we identified a software issue. In short, a memory management issue was discovered that could, in some cases, lead to loss of data connectivity," Horlow wrote, adding, "This issue is purely in the phone software, and is not related to either phone hardware or the network itself. As a proactive and prudent measure, we decided to take immediate action. We have identified the issue, and have developed a solution."
Further details suggest the issue will be fixed with a software update and the company has urged users to update handsets as soon as possible.
The Lumia 900 launched over the Easter weekend in the US to lukewarm reviews, however this does not seem to have hampered its sales if this delay is anything to go by.
MUST READ: iPhone 5 vs Lumia 900: Will Nokia's Best Bet Outshine Apple's Flagship iPhone?
MUST READ: Nokia Confirms Software Bug With Lumia 900
MUST READ: Nokia Lumia 900 Launches to Lukewarm Reviews