Microsoft has acknowledged the purple tint display issue on Nokia's new Lumia 930 running Windows Phone 8.1.
The Lumia 930 has already started shipping in some parts of the Europe. Recently, Nokia announced the availability of Lumia 930 for UK users from 17<sup>th of this month.
Microsoft will run a promotional offer from 17 to 31 July according to which all Lumia 930 pre-ordered from the retailers will come with an additional wireless charger, an MD-12 speaker and £20 voucher for apps for free. The promotional offer is worth £130.
Most of the renowned retailers in the country such as Carphone warehouse, Phones 4u, Clove, Expansys and Unlocked Mobiles have already confirmed pre-order for Lumia 930.
Now WMpoweruser via henning.ms reports those who already own one have come across the purple tint issue on the Lumia 930. This happens when the brightness level of the display automatically changes or set to low. Below is the screenshot showing the purple tint on Lumia 930.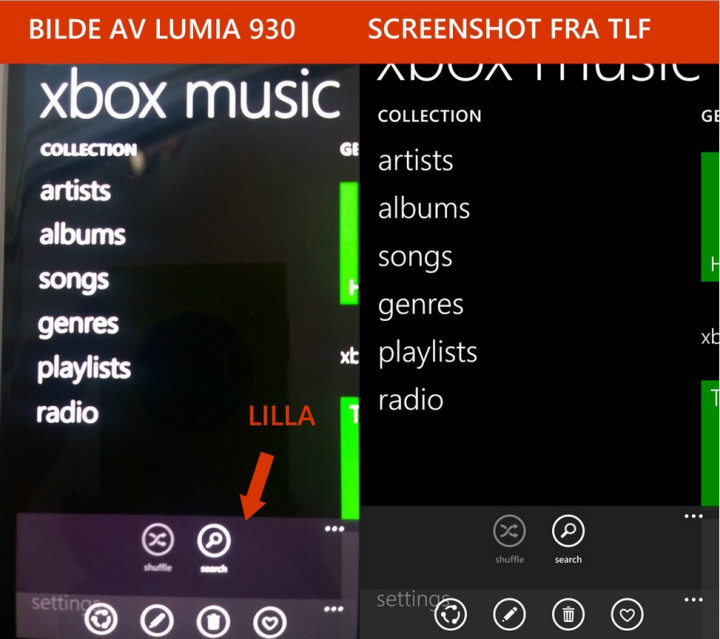 However, when the brightness is set to high or medium, the display does not show this odd behaviour although it makes a slight appearance with medium brightness. This issue seems to be a common one with the AMOLED screens.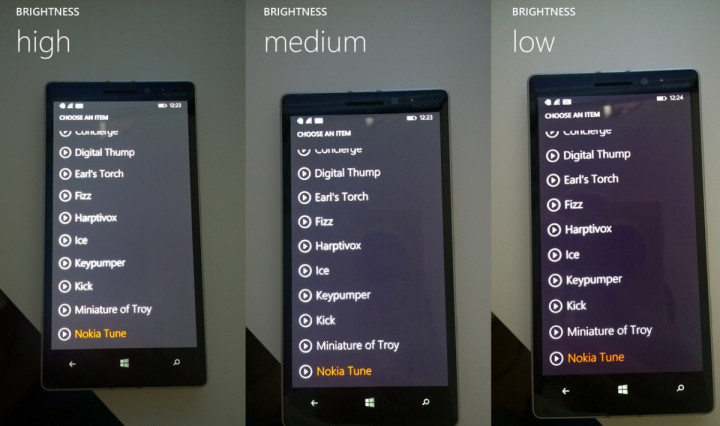 Fix available for the issue
Thankfully, there is a fix available for this purple tint issue. Navigate to Settings>> Display>> Adjust Colour in Profile and move the Tint to Green. This display settings removes the purple tint and brings back grey colour.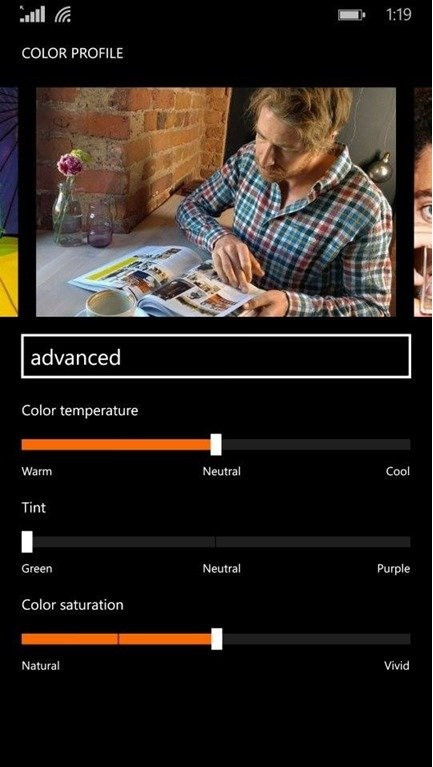 Meanwhile, Microsoft has acknowledged the issue. Hopefully Microsoft releases a fix for this soon.
Microsoft Devices is taking quality issues on our products very seriously.

To address the possible concerns with Lumia 930 display, we have recalled some test samples from ...the Norwegian market to be investigated further in our R/D site in Finland.

Thanks for the understanding.

Microsoft Care"