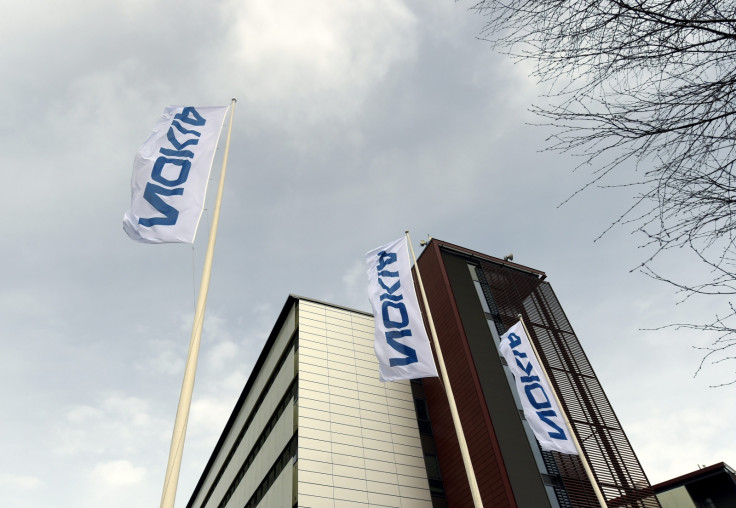 Nokia is reportedly planning to cut between 10,000 and 15,000 jobs worldwide as part of a cost-cutting programme following its acquisition of French-American rival Alcatel-Lucent. This announcement comes just days after Nokia said it would terminate 1,000 jobs in Finland.
Ever since the acquisition of Alcatel by Nokia came to light, the company said that it was targeting to cut €900m (£689bn, $1bn) in operating costs by 2018. However, the company has not specified whether the lay-offs would be in a phased manner, nor did it identify the number of jobs that will be cut, according to Reuters.
"We haven't heard any official numbers, but based on the information from our union contacts, I would estimate the global impact of this round would likely be around 10,000 to 15,000 jobs," said Risto Lehtilahti, a trade union steward at Nokia's Oulu site.
Nokia, which employs over 100,000 people globally, said last week that it would reduce 1,000 jobs in Finland, compared to the initial target of 1,300. The telecom network equipment manufacturer announced that was further looking to cut 1,400 jobs in Germany, and around 400 jobs in France.
However, to oblige with the promise it made to the French government as part of its negotiations with Alcatel, Nokia is set to create 500 research and development positions in the country. A Nokia spokeswoman said that the company did not have any updates about job losses in France and Germany, while she declined to comment on the trade union's estimated job cut figure of 10,000 to 15,000.
Another Finnish union representative, Tuula Aaltola said: "Some work will be completely terminate, some cuts come from Alcatel overlaps, and some work will be transferred to countries with lower costs."
In a €15.6b merger deal, Nokia acquired around 76% of shares and voting rights in Alcatel under its public exchange offer. Communication Workers of America representative, Lisa Bolton has said that Nokia has already begun to hack employees in the US while preparing for their merger/acquisition with Alcatel-Lucent.
"We don't know what Nokia's plan is for the US-based workforce. They have cut 500, cut our [unionised] workforce in half, and we hope that's all that is going to be taken away," Bolton said.
Over the past decade, Nokia has cut down its workforce drastically as thousands of employees lost their jobs after rival smartphone-makers took over the industry. Nokia eventually sold its phone business to Microsoft.